Bus Swept Away by Flash Floods in India (+Video)
TEHRAN (Tasnim) - A bus was washed away by the surging waters down a river in northern India due to heavy raining.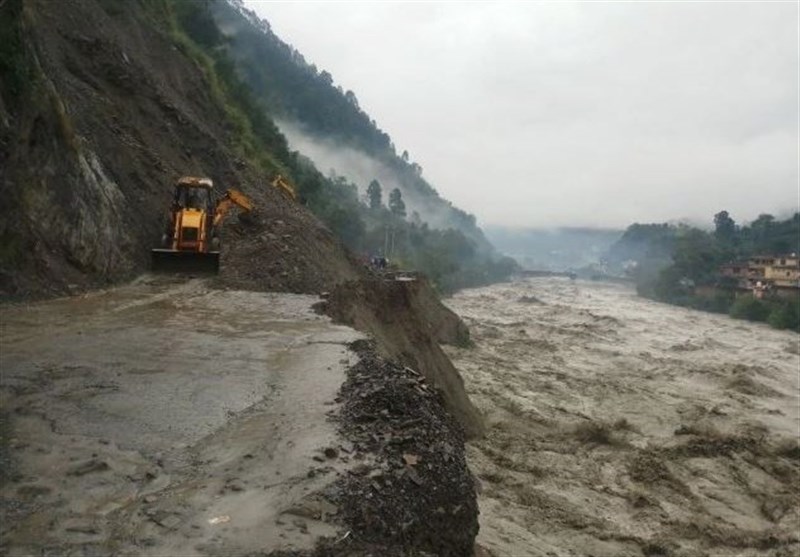 Swollen waters from the Beas river in India swept away an empty tourist bus in Himachal Pradesh's Manali on Sunday.
The bus was parked at the Potato ground, which is sometimes used as a market.
The incident occurred on Sunday at 5 pm; water from the raging Beas river quickly eroded the ground under the bus. Locals said they had warned the bus staff about a possible calamity, but that they ignored the warning, India Today reported.
Torrential rains have once again thrown life out of gear in Himachal Pradesh.
Panic has set in Manali and other parts of Kullu district.
The situation was further aggravated after water was released from Larji and Pandoh dams. Power generation was hit in the state as silt accumulated in dams due to floodwaters.
The Himachal Pradesh government has issued an alert in Chamba and Kullu districts, where flash floods and landslides have caused damage to public and private property.