Internet Goes Nuts over Fake Photo of Trump 'Rescuing' Flood Victims (+Photos)
TEHRAN (Tasnim) - A photoshopped image of the US President Donald Trump that appears to show him handing out a MAGA hat to a hurricane victim has gone viral in the wake of Hurricane Florence.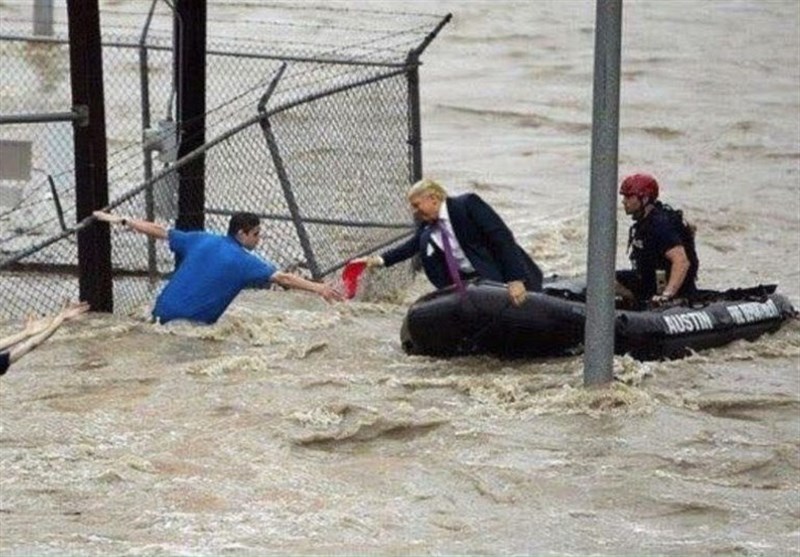 The image also triggered an avalanche of memes and mostly sarcastic comments on Twitter when Kevin Roose, a New York Times columnist has posted a 'fact-check' of it, causing conservatives gleefully suggest other obvious Trump memes for NYT to verify.
The altered image has been shared 275,000 times on social.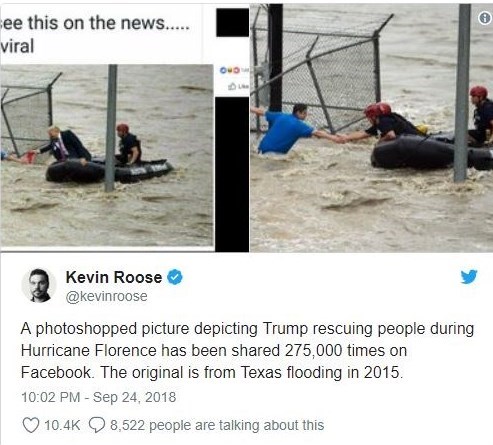 The original photo was taken during the Texas flooding in 2015 and its doctored version resurfaced during Hurricane Harvey.
Some believe that the photo might just be an attempt to lampoon the Trump administration. And it probably won't be going away any time soon.
Other users including Trump supporters had a good laugh by posting memes that NYT specialists might want to fact-check next.