US President to Blame for Oil Price Hikes: Iran's Zanganeh
September, 26, 2018 - 14:35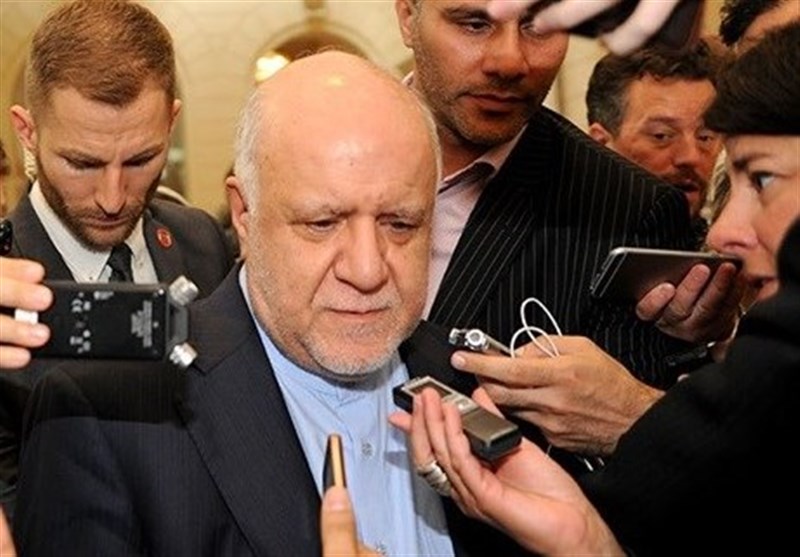 TEHRAN (Tasnim) – Iranian Oil Minister Bijan Namdar Zanganeh hit back at US President Donald Trump over his remarks on the Organization of the Petroleum Exporting Countries (OPEC) and said the blame for recent hikes in oil prices lies with Trump, himself.
Speaking to reporters on the sidelines of a cabinet meeting in Tehran on Wednesday, Zanganeh pointed to Trumps' comments at the UN General Assembly and said, "The US president, who himself is the main factor behind the increase of oil prices and instability in the market, has pointed the finger of blame at OPEC, while the organization has used all its power and capacity for production."
Trump is trying to reduce Iran's oil exports and at the same time wants oil prices not to rise, the Iranian oil minister added.
Zanganeh went on to say that if Trump wants a stable oil market, he should give up his "inapt interference" in the Middle East and refrain from preventing Iran's oil production and exports.
Trump on Tuesday took aim at Saudi Arabia and its refusal to lead an increase in oil production, telling the UN that OPEC members were "as usual ripping off the rest of the world".
Speaking at the UN General Assembly in New York, Trump told OPEC that the US was "not going to put up with… these horrible prices much longer".
Earlier, Zanganeh had made assurances that the US administration can never drive the Islamic Republic's crude exports down to zero.
"The elimination of Iran (from oil markets) is not possible in the medium term," Zanganeh told reporters in Tehran on Monday.
On May 8, Trump pulled his country out of the nuclear deal known as the Joint Comprehensive Plan of Action (JCPOA), which was achieved in Vienna in 2015 after years of negotiations among Iran and the Group 5+1 (Russia, China, the US, Britain, France and Germany), and announced plans for new sanctions against Tehran.
The White House has also announced plans to get as many countries as possible down to zero Iranian oil imports and launch a campaign of "maximum economic and diplomatic pressure" on Iran.