JCPOA Serves Interests of Intl. Community, China Says
TEHRAN (Tasnim) – China's foreign minister said the 2015 nuclear deal between Tehran and world powers serves the interests of all parties and the international community.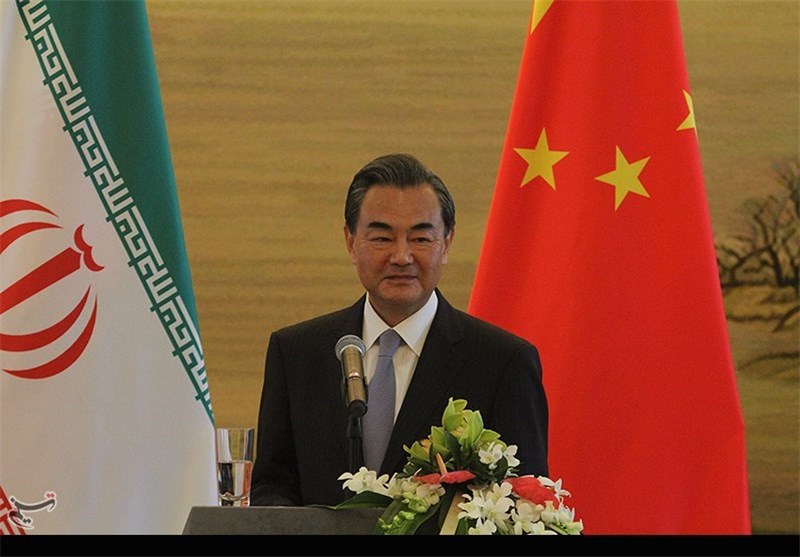 Wang Yi told the UN General Assembly on Friday that the deal, known as the Joint Comprehensive Plan of Action (JCPOA), was endorsed at the time by the global body's Security Council.
The agreement is still supported by China, Russia, France, Britain and Germany, and Wang said it "serves the common interests of all parties concerned and the international community at large."
He warned that if the deal is not implemented, "the international nuclear non-proliferation regime will be undermined" and the authority of the Security Council will be challenged, AP reported.
Wang called for talks to resolve the issue "through dialogue and consultation."
US President Donald Trump announced in May that Washington was pulling out of the nuclear agreement which lifted nuclear-related sanctions against Tehran in exchange for restrictions on Tehran's nuclear program. The deal had been signed between Iran and the five permanent members of the UN Security Council -- the United States, Britain, France, Russia and China -- plus Germany in 2015.
The US administration reintroduced the previous sanctions while imposing new ones on the Islamic Republic. It also introduced punitive measures — known as secondary sanctions — against third countries doing business with Iran.
A first round of American sanctions took effect in August, targeting Iran's access to the US dollar, metals trading, coal, industrial software, and auto sector. A second round, forthcoming on November 4, will be targeting Iran's oil sales and its Central Bank.