President Rouhani: Iran-Germany Ties Serve World Stability
October, 01, 2018 - 10:39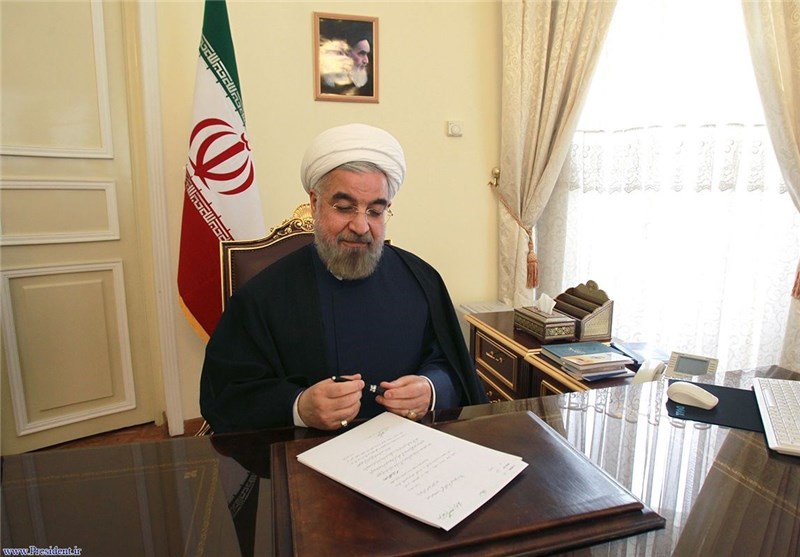 TEHRAN (Tasnim) – Iranian President Hassan Rouhani highlighted the role of Iran and Germany in their respective regions, saying the two countries have great potential for cooperation in ensuring stability in the world.
In a Monday message to his German counterpart Frank-Walter Steinmeier, Rouhani congratulated the Day of German Unity, the national day of the European country that is celebrated on October 3 as a public holiday.
Hailing the cordial and age-old relations between Iran and Germany, Rouhani said there are grounds for growing cooperation in bilateral, regional and international issues.
"I believe that the Islamic Republic of Iran's major and influential position in West Asia and that of the Federal Republic of Germany in Europe, together with the two countries' determination for the peaceful settlement of world challenges, have provided good capacities for increasing cooperation on the path to strengthening sustainable stability in the world, including West Asia," he added.
Germany is one of the parties to the 2015 Iran nuclear deal, from which the US withdrew in May.
In mid-September, a spokeswoman for Germany's Economy Ministry said her country and its European partners were considering setting up a payment system with Iran that allows the continuation of business transactions with Tehran once US sanctions kick in.
Last week, the European Union said its members would set up the payment system to allow oil companies and businesses to continue trading with Iran in a bid to evade sanctions after the US withdrew from the Joint Comprehensive Plan of Action (JCPOA).
The countries said in a statement that they were determined "to protect the freedom of their economic operators to pursue legitimate business with Iran."