IRGC Releases Images of Ground Zero after Missile Attack on Terrorists in Syria
October, 02, 2018 - 18:12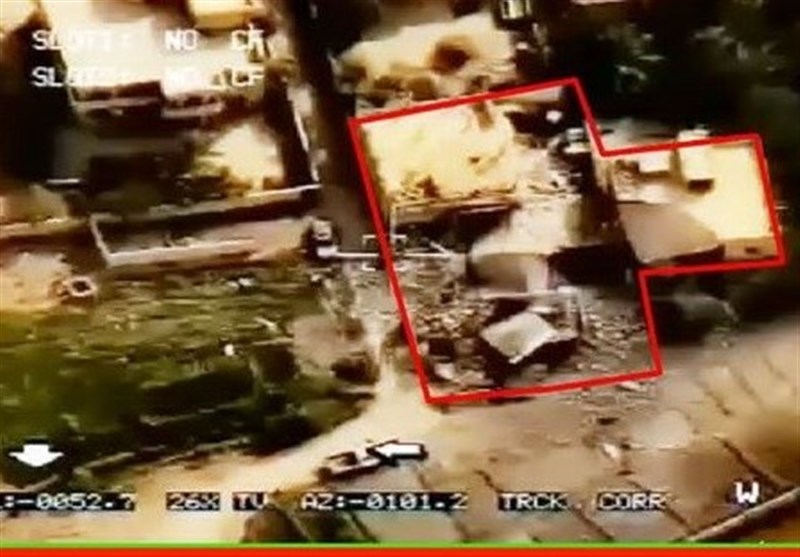 TEHRAN (Tasnim) – The Islamic Revolution Guards Corps Aerospace Force released the photos of the sites used by terrorists that it annihilated in a recent missile and drone attacks inside Syria.
The IRGC Aerospace Force on Tuesday released the images its pilotless aircraft have taken from the ground zero during the recent missile and drone strike against the positions of terrorists in Syria.
On early Monday morning, the IRGC fired six mid-range ballistic missiles at the bases of Takfiri terrorists in an area east of the Euphrates in Syria in retaliation for a recent terror attack in Iran's southwestern city of Ahvaz.
Following the missile strike, the IRGC flew seven combat drones and bombed the positions and strongholds used for accommodating and supporting the terrorists.
Commenting on the photos of the target zone, IRGC Aerospace Force Commander Brigadier General Amir Ali Hajizadeh said the eastern parts of the Euphrates and the bases of Daesh (ISIL) terrorist group are fully supported by the US forces and have a specific position.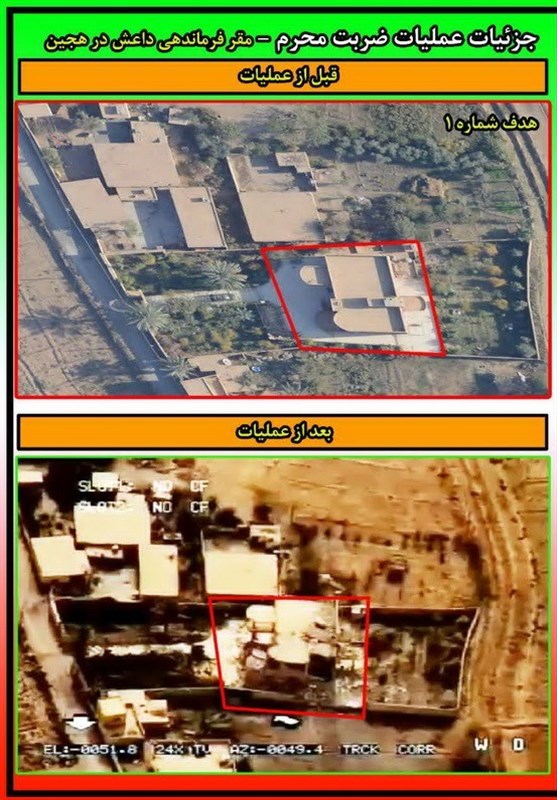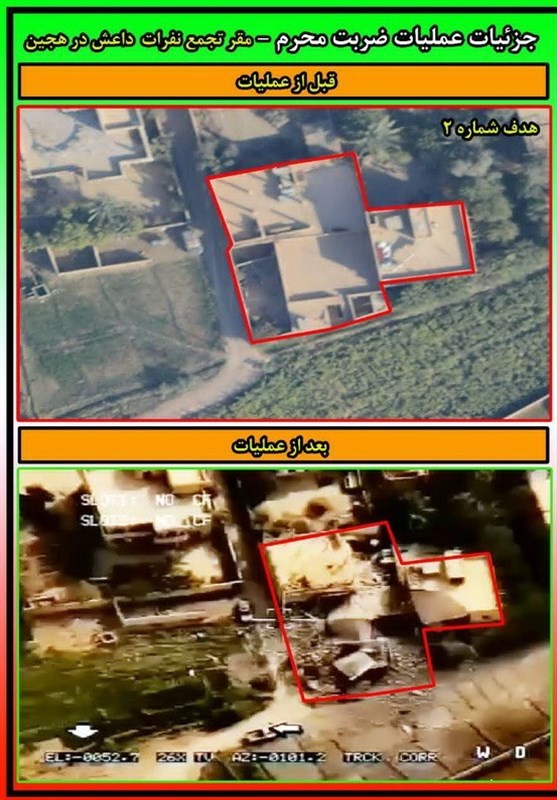 Describing the Euphrates as a natural defense wall for the target zone in its western side, the commander said that area is also a no-fly zone and controlled by the US-led military coalition.
General Hajizadeh said employment of pilotless aircraft like Shahed-129 for aerial imaging at the moment of explosion could practically disclose the whole operation and make the US-led coalition help evacuate the target zone.
The IRGC utilized a different tactic to carry out the "Muharram Strike", he added, saying the operation involved special intelligence tactics that allowed for a surprise attack on the commanders of Daesh.
The general concluded that the hybrid operation involved missiles and combat drones, noting that images of the ground zero reveal the great accuracy of the strike.