Yemenis Continue Protests against Saudi Blockade, Economic Crisis (+Video)
October, 04, 2018 - 17:48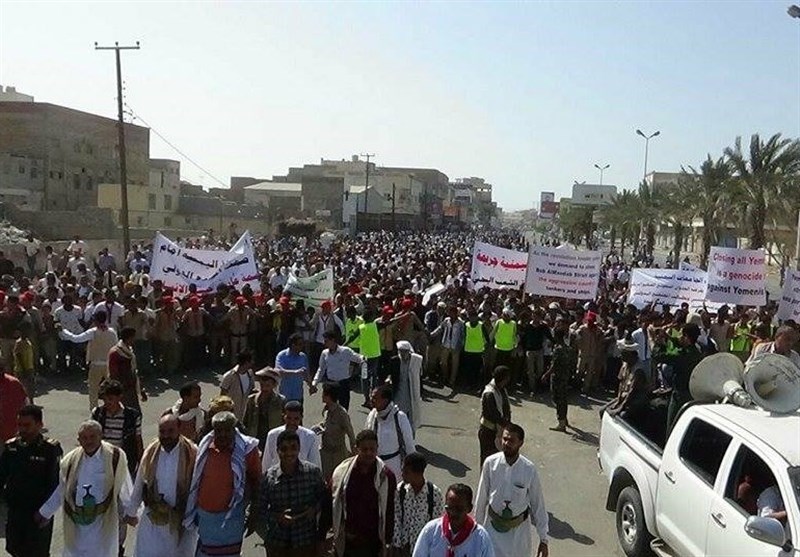 TEHRAN (Tasnim) - Public demonstrations continued for third consecutive day on Thursday in Taiz province, southwestern Yemen in protest against the continued deterioration of economic conditions due to Saudi war and blockade on the country.
Thousands of demonstrators chanted slogans condemning the ousted president Mansour Hadi and the Saudi-backed aggressors, and blamed them for worsening economic conditions in the country.
The demonstrators raised banners blaming the Saudi Arabia and its allies for continued pressure on the people with war, hunger and economic crises.
The economic and living conditions are deteriorating sharply, as prices continue to rise, following the rapid collapse of the national currency because of an ongoing blockade against the country.