Turkey Cannot Remain Silent over Khashoggi's Disappearance, Erdogan Says
TEHRAN (Tasnim) - Turkey cannot remain silent over the disappearance of Saudi journalist Jamal Khashoggi, President Tayyip Erdogan was quoted as saying by Hurriyet newspaper on Thursday, adding that Turkey is investigating all aspects of the case.
October, 11, 2018 - 12:09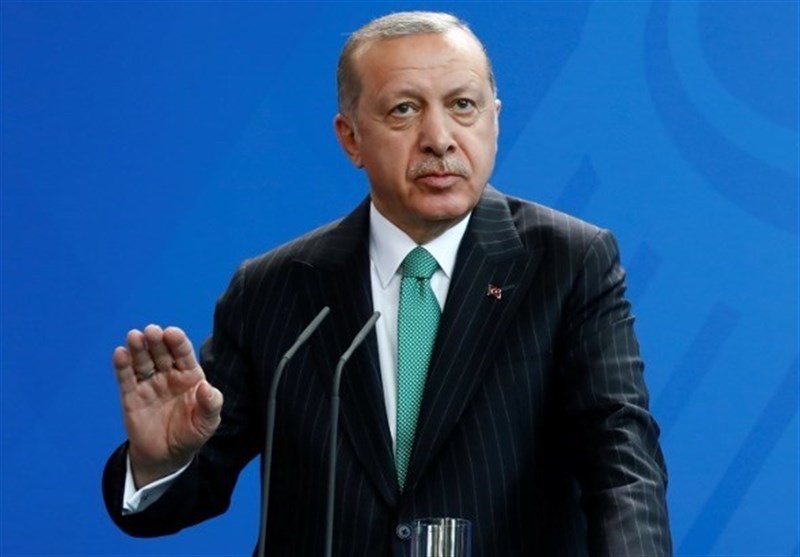 Khashoggi entered the Saudi consulate in Istanbul on Oct. 2 to get documents for his forthcoming marriage. Saudi officials say he left shortly afterwards but Turkish officials and his fiancee, who was waiting outside, said he never came out.
Erdogan told reporters on a flight back from Hungary that Turkey is worried about Khashoggi's disappearance.
"We are investigating all aspects of the event. It is not possible for us to remain silent regarding such an occurrence, because it is not a common occurrence," he said, Reuters reported.
He also questioned assertions by Saudi authorities that the consulate does not have footage of Khashoggi leaving the building as the mission's security cameras only provide live footage and do not record images.
"Is it possible for there to be no camera systems at the Saudi Arabia consulate, where the event took place?," Erdogan was quoted as saying by Hurriyet.
Khashoggi's disappearance is likely to further deepen divisions between Turkey and Saudi Arabia. Relations were already strained after Turkey sent troops to the Persian Gulf state of Qatar last year in a show of support after its neighbors, including Saudi Arabia, imposed an embargo on Doha.
Erdogan also supported a government in Egypt led by the Muslim Brotherhood, which Saudi Arabia has designated a terrorist movement.