Asian Para Games: Iran's Men's Goalball Wins Gold
TEHRAN (Tasnim) – Iran's men's goalball team won the gold medal of the 2018 Asian Para Games on Friday.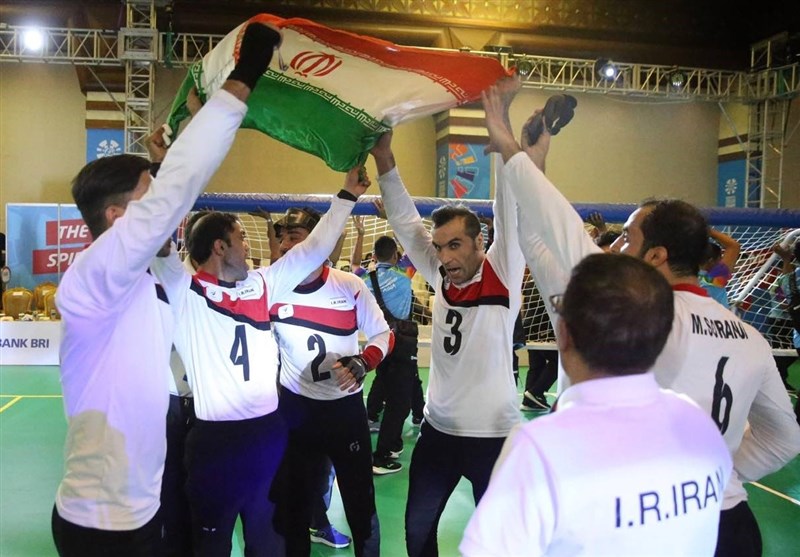 The Iranian team defeated powerhouse China 8-3 in the final match.
South Korea finished in third place after beating Japan 8-3.
Iran's women's goalball team also seized a bronze medal in Games after defeating Thailand 4-3.
Japan won the title, beating China 5-3 in the final game.
About 3,000 athletes with disabilities from a record 43 countries and territories are taking part in the games that opened in the Indonesian capital on Saturday.
The Asian Para Games will run through October 13.