US F-22 Fighter Jets Severely Damaged in Florida Hurricane
TEHRAN (Tasnim) - Although Tyndall Air Force Base officials aren't sure how bad the damage is yet, they have confirmed that some jets left inside the hangars sustained damage when the buildings were hit by a devastating Category 4 storm.
October, 14, 2018 - 11:58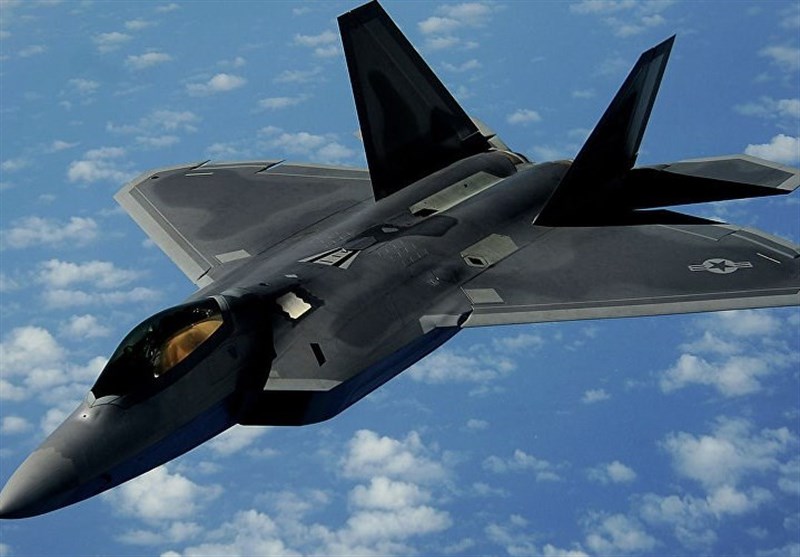 However, photos uploaded to social media indicate a gloomier picture.
An unknown number of aircraft, including the multibillion F-22 Raptor stealth fighters, were damaged when the devastating Hurricane Michael mauled Tyndall Air Force Base in Florida, the US Air Force has confirmed.
Air Force spokeswoman Ann Stefanek told Defense News that some jets were parked inside Tyndall's hangars due to maintenance or safety reasons, and all of those hangars were hit by one of the most intense hurricanes ever to have slammed into the shore of the United States. The Air Force was unable to identify the number of aircraft damaged and to say which models were impacted.
MSNBC reported that out of the 55 F-22's stationed at Tyndall, located in the Florida panhandle, 33 had been moved prior to the storm's arrival and 22 were left at the base.
Photos circulating online show that at least one F-22 left inside a hangar could have been damaged during the hurricane, Sputnik reported.
F-22 Raptor, introduced in 2005, remains the only Fifth Generation fighter aircraft in active service. The prized jets are worth at least $143 million each. Lockheed Martin stopped its production in 2011, capping the fleet at 187 aircraft.
An aerial video from Thursday morning shows roofs torn off Tyndall's barracks and collapsed aircraft hangers. Several warplanes are visible inside the collapsed hangar, including F-16 Falcon interceptors. Swirling winds have lifted and flipped over an F-15 Eagle and caused QF-16s and Mu-2s to shove into one another inside one the hangars.
Another F-15 fighter jet couldn't make it out of the base in time: the wrecked aircraft can be seen lying upside down in a sea of debris.
Videos and imagery on social media also reveals the catastrophic roof damage sustained by the largest hangar at the base.
Hurricane Michael, a Category 4 storm, rampaged through the Florida Panhandle on Wednesday, ruining coastal cities and leaving hundreds of thousands of Floridians without power. Officials raised the hurricane's death toll to 18 on Saturday, including eight in Florida.