Ayatollah Khamenei Urges Iran's Scientific Growth
October, 17, 2018 - 15:19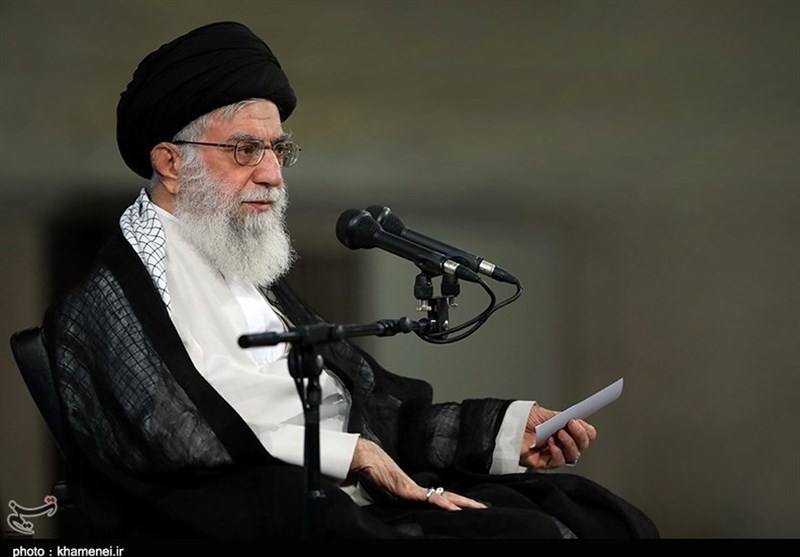 TEHRAN (Tasnim) – Leader of the Islamic Revolution Ayatollah Seyed Ali Khamenei called on Iranian elites to push for the country's scientific progress, saying advancements in science will help the Islamic Republic counter hostile threats.
In an address to a gathering of young Iranian elites and scientific talents in Tehran on Wednesday, Ayatollah Khamenei highlighted the need for scientific progress in the country, saying employment of the potential of elites will boost the country's power and minimize its vulnerabilities.
"If we make scientific progress, the threats from our civilizational, political, and economic enemies will not be permanent and will diminish," the Leader added.
Hailing Iran's 2-percent share in the global scientific production, Ayatollah Khamenei said Iranian universities have greatly contributed to the country's advances in aerospace, biological sciences, dam construction, nuclear industry, stem cell research, biotechnology, and recombinant drugs.
Stressing the need for scientific research in various fields, the Leader called for closer interaction between universities and industry and for scientific cooperation with the countries that are making rapid scientific advances.
"Such countries are mainly located in Asia, therefore, we must be oriented to the East, not the West," Ayatollah Khamenei underlined, warning that orientation towards the West and Europe will make the country stranded and humiliated.
The Leader further described precious human resources and active elites as a "great asset" to the Islamic Republic, saying the enemies and the hegemony are trying to plunder such an asset and monopolize the resources that produce wealth and power.
Ayatollah Khamenei then likened the enemy's harsh "media and propaganda war" against Iran to the Iraqi imposed war in the 1980s, saying Iran will emerge victorious in this battle too.
The enemies have mobilized efforts to portray a negative image of Iran and mislead the world public opinion, the Leader warned, adding that despite the fluctuation in foreign currency rates and livelihood difficulties, Iran is making advances, the exact opposite of what the adversaries portray.
The ideas of the young, considerate, energetic and resolved elites must be taken into account in various fields, including Iran's oil industry, and in turning the oil-based economy to an independent, knowledge-based and resistance economy, Ayatollah Khamenei concluded.
The Leader has on various occasion highlighted the role of science as a means of power and development, urging efforts to maintain the pace of scientific growth in Iran despite enemy efforts to undermine it.