Iranians Head to Budapest to Participate at Wrestling World C'ships
TEHRAN (Tasnim) – Iran has sent 10 wrestlers to Budapest, Hungary for the 2018 Wrestling World Championships.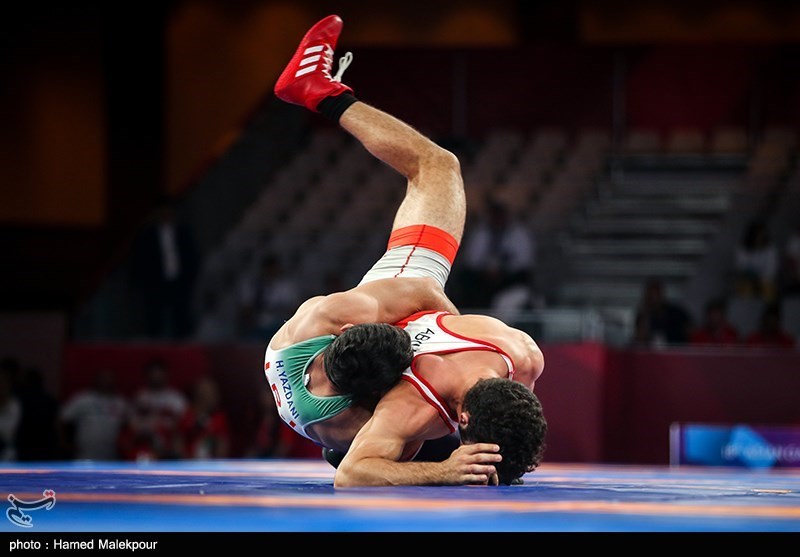 The Iranian wrestlers traveled to Hungary Thursday morning.
Reza Atri (57kg), Mohammadbagher Yakhkeshi (61kg), Amirhossein Maghsoudi (65kg), Younes Emami (70kg), Mostafa Hosseinkhani (74kg), Ezatollah Akbari (79kg), Hassan Yazdani (86kg), Alireza Karimi (92kg), Mojtaba Goleij (97kg) and Parviz Hadi (130kg) will represent Iran in the event.
The team will be headed by Rasoul Khadem.
The competition officially begins on Sunday with the Opening Ceremony at the Papp László Sportaréna in the Hungarian capital.
It is the first senior World Championships to use a ranking system to determine competitive seeds.
Previously athletes were put into brackets using a random draw, though the new system was announced at last year's Championships in Paris.
Under the new system - set to be applied across all 30 weight categories at this year's event - only wrestlers who finished within the top four of the pre-World Championships competition calendar are eligible to receive a seed.