Unity against Global Arrogance Message of Arbaeen: IRGC Commander
October, 27, 2018 - 13:17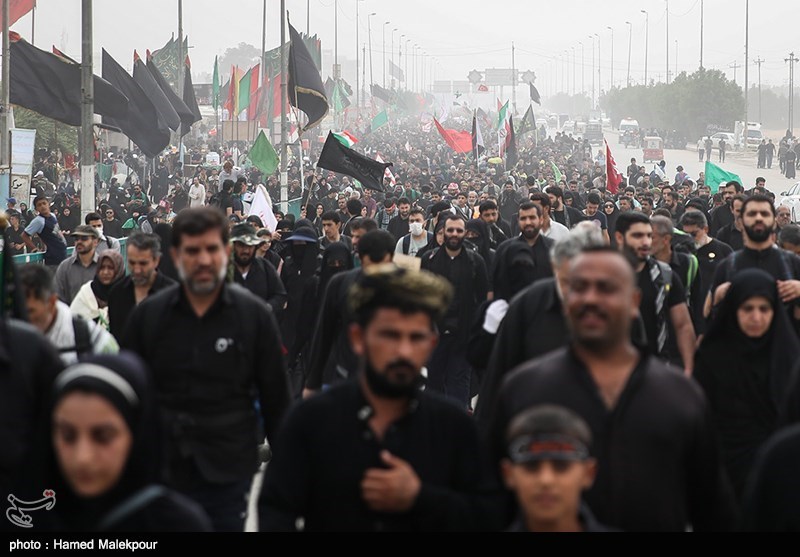 TEHRAN (Tasnim) – Commander of the Islamic Revolution Guards Corps (IRGC) Major General Mohammad Ali Jafari hailed the massive marches of Muslims during the Arbaeen season and said the event conveys a message of unity among Muslims against the global arrogance.
Speaking to reporters on the sidelines of his visit to the southwestern border crossing of Shalamcheh in Khuzestan province on Saturday, Major General Jafari said this year, the Iranian people have had more enthusiasm for the Arabeen pilgrimage despite all of the difficulties and economic problems and had a more massive presence compared to past years.
"The presence of the Iranian people in this epic is more evident than before, and the weather conditions and wind and rain in recent days have not diminished this enthusiasm," he added.
"The message of this march to the world's people is unity among Muslims and their harmony in the fight against oppression," the commander said.
Arbaeen, which is one of the largest religious gatherings in the world, comes 40 days after Ashura, the martyrdom anniversary of the third Shiite Imam, Imam Hussein (AS).
Each year, a huge crowd of Shiites flock to Karbala, where the holy shrine of Imam Hussein (AS) is located, to perform mourning rites.
Iranian pilgrims travelling to Iraq by land can choose from three border crossings, Shalamcheh, Chazzabeh and Mehran.
This year's Arbaeen falls on October 30.