The Vali Castle : A Monument of Qajar Period in Ilam City
TEHRAN (Tasnim) - The Vali Castle was built in the year 1326 (Lunar Hegira) on the order of Gholamreza Khan Fili in an area called Hossein Abad Fili which was known as the Upper Village, on the hill of Chega Mirak in the middle of a mountain of the Ilam region, west of Iran.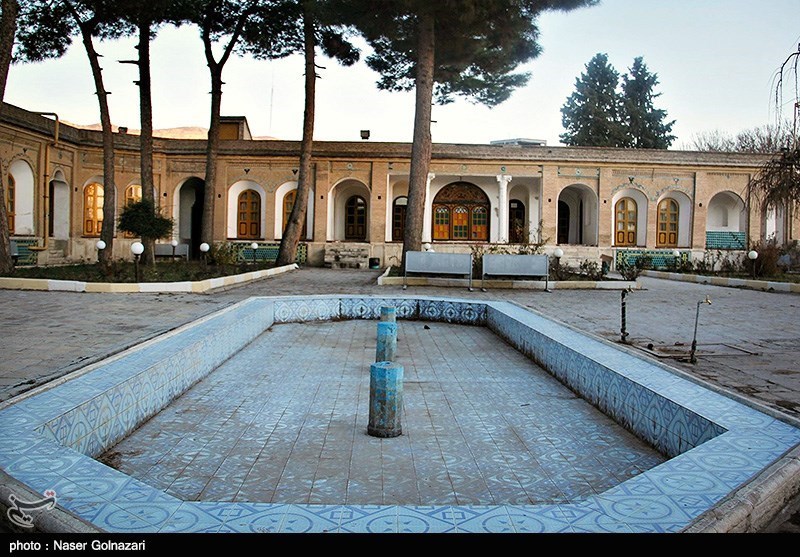 The castle has a height of about 4 meters with the facade facing south and almost trapezoidal in shape with the foundations equal to 1466 / 01 square meters and 1363 / 4 square meters of internal courtyard area.
On the north side there is a main hall (shahneshin) whose dimensions and internal dimensions are larger than the other rooms. At the center of the living room there is a small fountain decorated around and inside with marble that during the reconstruction was embellished with colored tiles.
This fountain was built near a spring which at that time was rich in water but with the passage of time it dried up. The presence of cross-linked parapets in turquoise bricks, covered terraces on the south side, along with lattice windows with colored glass, the columns with circular section, the ones carved in the iwan, the vaulted arches, the decorations and the workings on of them with colored tiles, the tall and ancient pine trees and the rectangular fountain in the anterior space, all these elements gave the castle a scenic look. Most of the rooms had internal communication and were built one inside the other.
Today the castle has twenty large rooms, five small, four iwan and two small terraces on the south side. The east and west sides are completely identical to each other, compared to the courtyard floor they have a height difference of about 80 centimeters and with four stone steps connect with the floor of the rooms and the iwan.
The castle with three staircases with a rotation of ninety degrees connects to the roof and has two semicircle watchtowers in the summit of the north-east and north-west side and around them there are pinnacles where the guardians stationed for the sighting. Inside the corridors were built areas like arches in the wall that were the place of placement of the guardians. In the entrance hallway on the east side, as well as inside the main room and in the surveillance entrance part, the ceilings were adorned with colored, patterned tiles and beautiful stucco decorations.
The 50% of this castle was destroyed during the Iran-Iraq war and was rebuilt.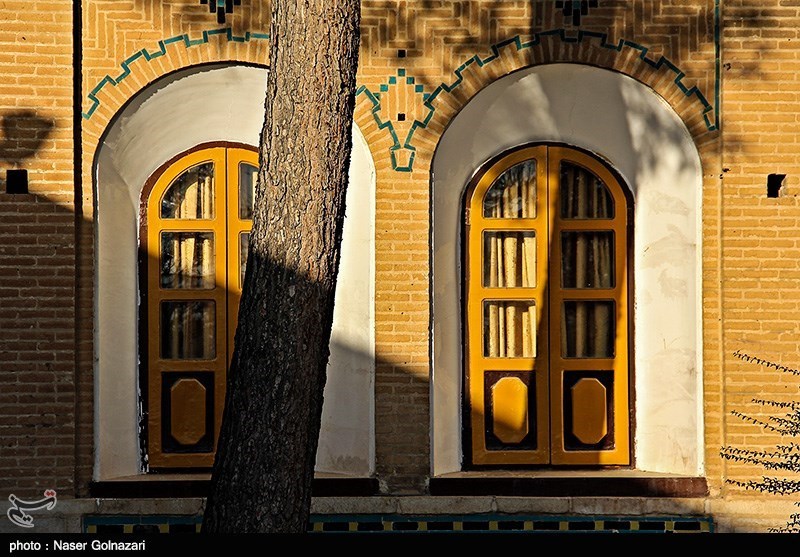 Source: Iran Cultura