Our Target Is to Win ACL Title, Says Kashima Striker Serginho
TEHRAN (Tasnim) – Kashima Antlers Brazilian striker Serginho has admitted that they are going to win the 2018 AFC Champions League.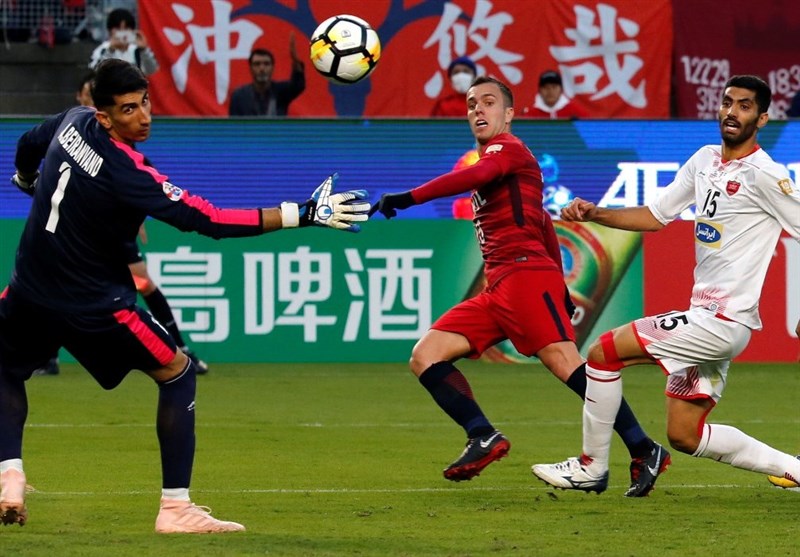 Kashima Antlers defeated Persepolis 2-0 thanks to goals from Brazilians Silva and Serginho on Saturday at the Kashima Stadium.
The Japanese team will play Persepolis in Tehran's Azadi Stadium on Saturday.
"Being able to play in that kind of environment makes me very happy and as a player it's an absolute delight to have the opportunity to be able to play in front of so many people," said Serginho.
"We have a good advantage and it's wonderful that we were able to win at home. I felt that they were strong and that there was more contact and it was quite a physical game, which maybe took us a little while to get used to.
"However, we still managed to play calmly and move the ball around on the floor to make chances in the way we like to play football, and now we know that we can expect a similarly physical game over there," he added.
"Of course I'm delighted to have scored the five goals but the tie isn't finished yet, so in the next game if that kind of chance comes my way I'd like to think I'll be able to take it," admitted Serginho.
"More importantly than that, I want to make sure I get my hands on the trophy with the team, and if I get the chance during the game to also score a goal that would be great.
"Now we want to go there, play our football, and put on a good game. Our target is to win the title and now we just want to focus on that," Serginho stated.