Iran Navy Commander in India for IONS Event
November, 10, 2018 - 17:12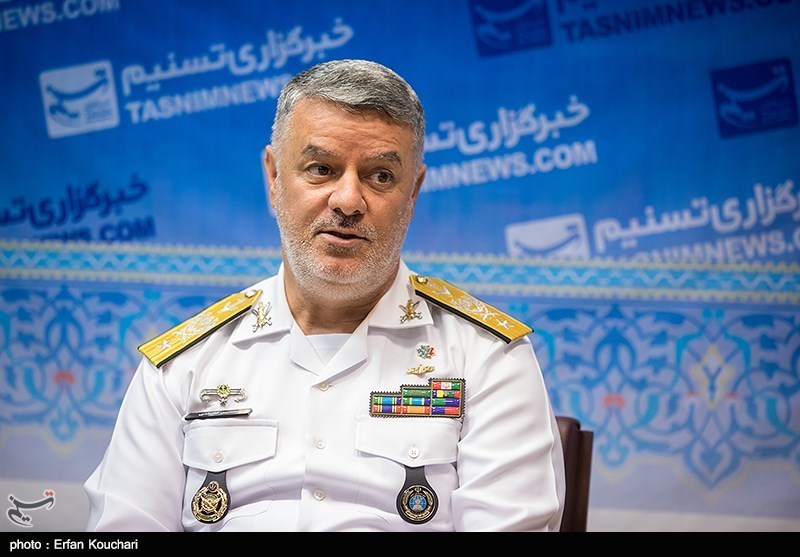 TEHRAN (Tasnim) – Commander of the Iranian Navy Rear Admiral Hossein Khanzadi traveled to India on Saturday to attend an event marking the 10th anniversary of establishment of the Indian Ocean Naval Symposium (IONS).
The top Iranian commander is going to participate in a 3-day special meeting of the IONS in India's city of Kochi, to be attended by representatives from 32 countries.
Speaking to reporters before leaving Tehran, Khanzadi said the purpose of the IONS is to ensure collective security in the region.
Pointing to Iran's rotating presidency of the symposium for two years, he said Tehran has devised various plans about enhancing security in the Indian Ocean during its presidency.
The Iranian Navy chief is going to deliver a speech to the conference and hold talks with his foreign counterparts on the sidelines of the event.
The IONS is a voluntary initiative that seeks to increase maritime cooperation among navies of the littoral states of the Indian Ocean Region by providing an open and inclusive forum for discussion of regionally relevant maritime issues.
There are 32 Navies of the IONS - 23 members and 9 observers. The member states include Bangladesh, India, Maldives, Pakistan, Sri Lanka, Iran, Oman, Saudi Arabia, UAE, Kenya, Mauritius, Mozambique, South Africa, Tanzania, Australia, Indonesia, Myanmar, and Singapore.