Saudi-Led Invasion on Hudaydah Kills over 100 Civilians in 24 Hours: Medics
TEHRAN (Tasnim) – At least 110 people, including civilians, have been killed in 24 hours of clashes between Yemeni troops and Saudi-backed mercenaries in the western port city of Hudaydah, medics and military sources said Monday.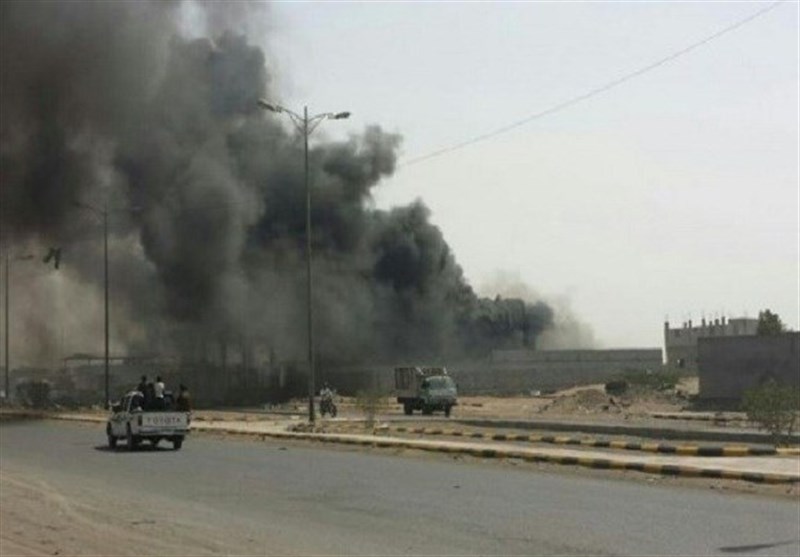 A military official in Hudaydah confirmed seven civilians had died, without giving further details, AFP reported.
The Red Sea port city is a vital entry point for aid into the impoverished country, but the Saudi and UAE forces are blocking any aid transport.
Medics in hospitals across the city reported 110 people, mostly civilians, and 32 mercenaries killed overnight.
Sources at the Al-Alfi military hospital said charred body parts had been delivered there overnight.
Military sources confirmed that the Saudi-led coalition had targeted the civilian areas there with multiple airstrikes.
Nearly 600 people have been killed since clashes erupted on Nov. 1 in Hudaydah, one of Yemen's most densely populated cities.
Saudi Arabia and the UAE launched an offensive on June 13 to capture Hudaydah, the main entry point for food in a country teetering on the brink of famine.
The operation, however, came into an immediate halt in the face of stiff resistance by Houthi Ansarullah movement fighters and residents of the port city, which forced the kingdom to wind down the push.