Ex-Clinton Aide: Hillary Will Run Again in 2020
TEHRAN (Tasnim) - Mark Penn, a former adviser to the Clintons, believes Hillary Clinton will make another run for president in 2020.
November, 12, 2018 - 15:26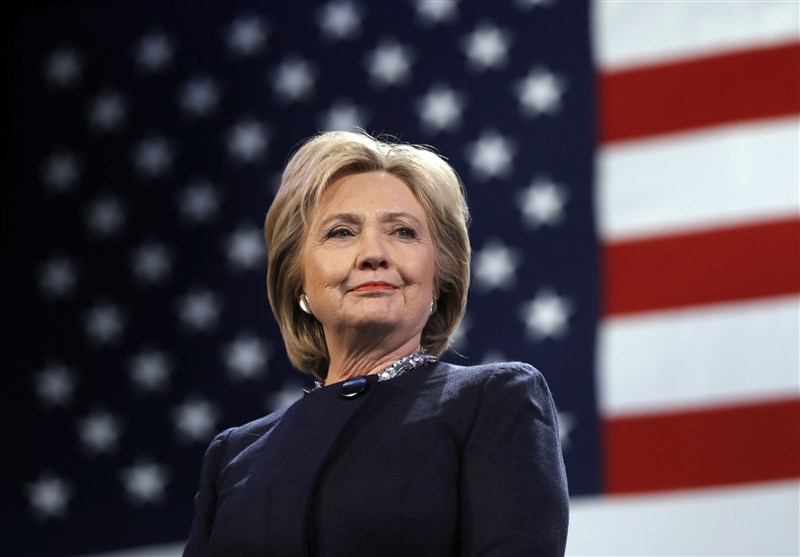 Penn, a frequent contributor to The Hill, co-wrote a Sunday op-ed for The Wall Street Journal with Andrew Stein, a former Democratic Manhattan borough president and president of the New York City Council.
"True to her name, Mrs. Clinton will fight this out until the last dog dies," the pair wrote. "She won't let a little thing like two stunning defeats stand in the way of her claim to the White House."
They said Clinton will not allow her "humiliating loss" to President Trump during the 2016 presidential election end her political career.
"You can expect her to run for president once again," they predicted. "Maybe not at first, when the legions of Senate Democrats make their announcements, but definitely by the time the primaries are in full swing."
She has two years to review what went wrong during her last campaign bid and make a strategy, they wrote.
"She has decisively to win those Iowa caucus-goers who have never warmed up to her," they wrote. "They will see her now as strong, partisan, left-leaning and all-Democrat—the one with the guts, experience and steely-eyed determination to defeat Mr. Trump."
The former Democratic presidential nominee left the door open to a possible 2020 run last month, saying that even though she doesn't want to run, "I'd like to be president."
Longtime advisers and confidants quickly pushed back on reports that she was weighing another White House run.
"She's more likely to win Powerball," Philippe Reines, Clinton's longtime adviser, told The Hill.
Penn and Stein, however, said that voters should not pay attention to "'I won't run' declarations."
"Mrs. Clinton knows both Mr. Clinton and Mr. Obama declared they weren't running, until they ran," the pair argued. "She may even skip Iowa and enter the race later, but rest assured that, one way or another, Hillary 4.0 is on the way."