Trump 'Poised to Sack' Homeland Security Chief Kirstjen Nielsen
TEHRAN (Tasnim) - Kirstjen Nielsen, Donald Trump's secretary of homeland security, is on the verge of losing her job and could be ousted within weeks, a report has claimed.
November, 13, 2018 - 16:51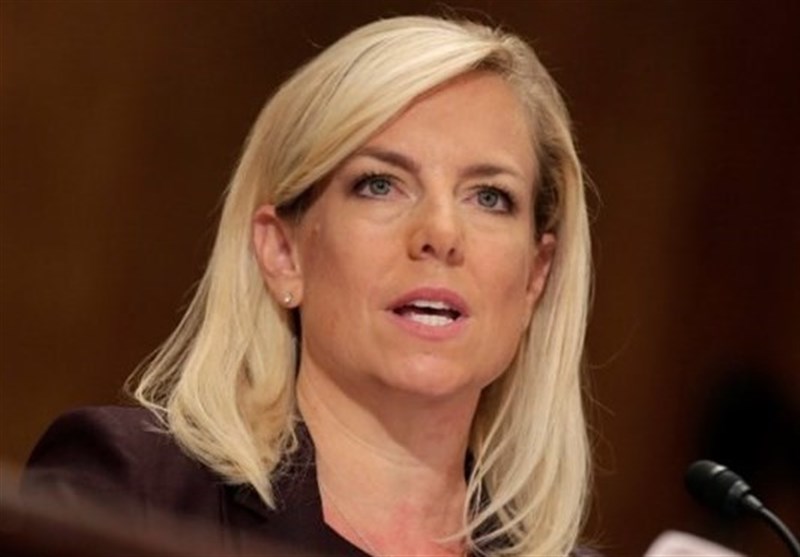 The US president is planning to remove Ms. Nielsen, who has been at the forefront of implementing his immigration policies, as early as this week, the Washington Post reported.
Chief of staff John Kelly is said to be fighting her corner but the paper suggested his own future in the administration may also be in doubt.
Earlier this year it was claimed Ms. Nielsen had come close to quitting as head of the Department of Homeland Security (DHS) after Mr. Trump berated her during a cabinet meeting.
But publicly she has consistently defended her boss, including telling senators she could not remember whether Mr. Trump really had dubbed a number of African nations "s***hole countries" during a White House meeting.
Immigration policy, particularly an attempted ban on arrivals from Muslim-majority countries and a tightening of the US' border with Mexico, has been central to Mr. Trump's agenda and formed his key campaign message during the midterm elections.
Most recently, the president has sent thousands of military personnel to the border as a so-called caravan of Central American migrants approaches.
The Post cited five current and former White House officials to back up its claim. It said Mr. Trump was thought to be looking for a replacement who would implement his policies more swiftly than Ms. Nielsen has.
"The secretary is honored to lead the men and women of DHS and is committed to implementing the president's security-focused agenda to protect Americans from all threats and will continue to do so," a department spokesman told the paper.
If she does go, Ms. Nielsen's departure would quickly follow that of Jeff Sessions, the former attorney general, who Mr. Trump sacked the day after the midterms.
His decision to ask Mr. Sessions to resign immediately sparked fears among the president's opponents that he would move against Robert Mueller's investigation into alleged Russian collusion, which Mr. Trump has repeatedly branded a "witch hunt".