US Cannot Stop Iran Oil Exports: Rouhani
TEHRAN (Tasnim) – Iranian President Hassan Rouhani denounced recent sanctions imposed by Washington against Tehran as ineffective and said despite the US attempts to cut the Iranian crude exports down to zero, the Islamic Republic can sell its oil.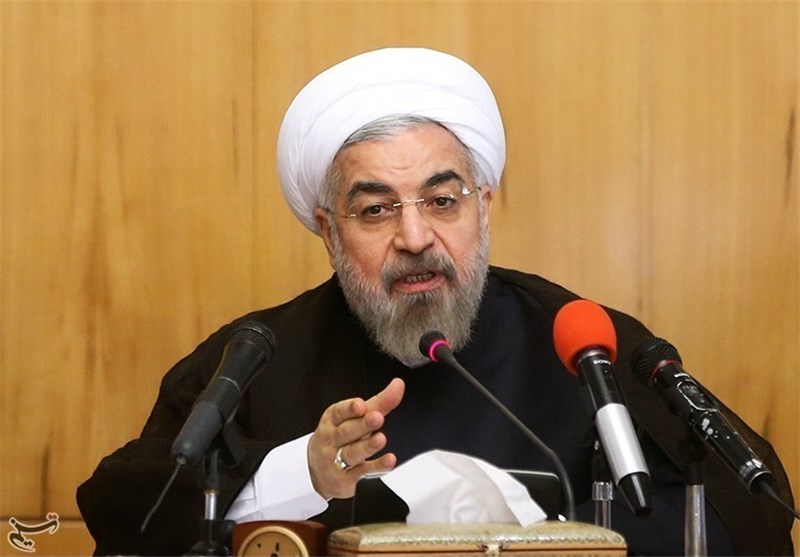 Today, the whole world has realized that the Americans once again made false claims and unfounded propaganda, President Rouhani said, addressing a cabinet session in Tehran on Wednesday.
"They thought they would completely cut off Iran's oil (exports)… but finally, they realized that this was not practical or possible," he added.
"Above all, the Americans realized that we would sell our oil," Rouhani said, adding that no matter what they do, there are many options for Iran to sell its oil and their sanctions are ineffective.
The second batch of US sanctions, which were supposed to shut down Iranian oil exports, went into effect on November 4.
However, they failed to do so after Washington, over the fear of a supply crunch in global markets, granted eight countries temporary exemptions to allow them to buy from Tehran without any punishment.
Companies and governments were given six months to wind down their energy-related trade when sanctions were announced in May following President Donald Trump's decision to withdraw from the 2015 nuclear deal between Tehran and world powers.
Iranian oil production and exports peaked at 3.8 million and 2.4 million barrels a day, respectively, in the second quarter of this year, according to data from OPEC and the International Energy Agency. That means exports have fallen by only about 900,000 barrels per day.