Iran's Outgoing Envoy Presents Gift to UN Chief (+Photo)
November, 17, 2018 - 11:36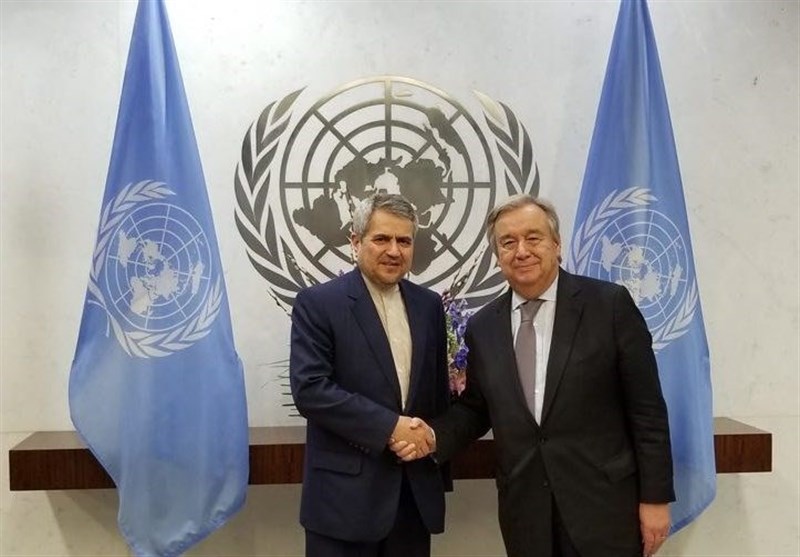 TEHRAN (Tasnim) – Iran's outgoing Ambassador to the United Nations Gholam Ali Khoshroo met with UN Secretary-General Antonio Guterres and presented him with a hand-woven Persian carpet.
During the meeting in New York on Friday, Khoshroo and Guterres exchanged views about a range of issues, including major developments in the region and the world.
The Iranian diplomat pointed to a unilateral move by the US to withdraw from the 2015 nuclear deal known as the Joint Comprehensive Plan of Action (JCPOA) and called on Guterres to adopt a stance against US moves to violate regulations and impose sanctions on other countries.
At the beginning of the meeting, Khoshroo presented the UN chief with a hand-woven Persian carpet portraying him.
Guterres expressed satisfaction with the glorious gift and praised Iran's poetry, painting, architecture and carpet weaving.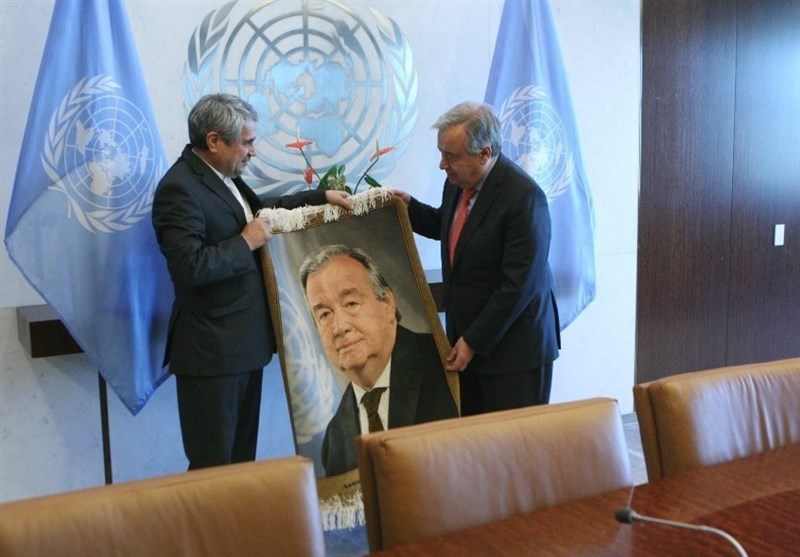 Earlier this year, the US Treasury Department revoked the license for the imports of Iranian-origin carpets and foodstuffs, including pistachios and caviar.
The move came in line with US President Donald Trump's hostile policy on Iran a few months after he withdrew his country from the 2015 nuclear deal, known as the JCPOA.
The US was the biggest buyer of Iranian carpets and imported hand-woven rugs worth $80 million annually before the imposition of sanctions.
Iran resumed carpet exports to the US after the lifting of anti-Iran bans under the JCPOA in 2016.