160 Firefighters, Emergency Workers Battle Moscow Oil Refinery Blaze
TEHRAN (Tasnim) - Firefighters have managed to put out a blaze at an oil processing plant in Moscow's south-eastern Kapotnya District, a representative of the Russian Ministry of Emergency Situations (EMERCOM) told Sputnik on Saturday. There were no casualties.
November, 17, 2018 - 13:07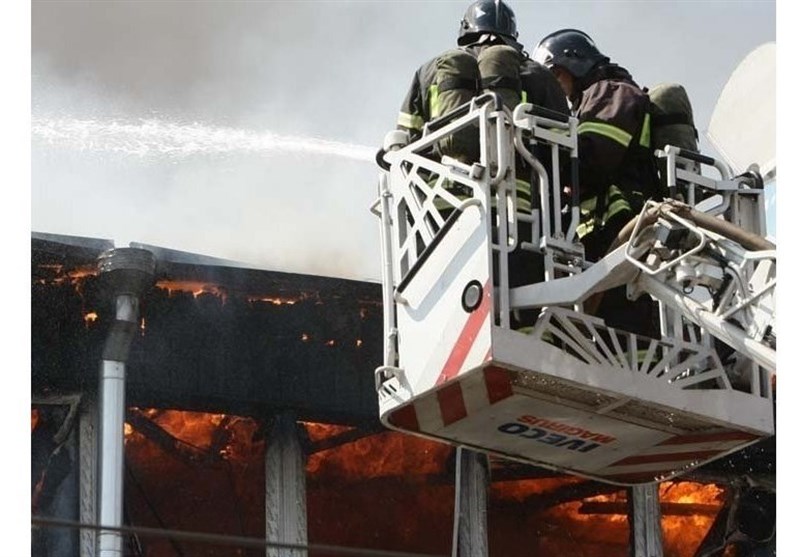 A representative of the Moscow branch of Russia's emergency services told Sputnik earlier on Saturday that two fires had broken out at the plant, with flames reaching a height of over 10 meters (32.8 feet).
"There are no casualties, according to the preliminary data. We are currently stepping up efforts and bringing more people here," the representative said.
The Russian Energy Ministry confirmed that there were no casualties, adding that the blaze didn't pose a threat to the residents of the district or the environment.
"An MLCO (Monitoring and Laboratory Control Office of EMERCOM) laboratory is heading to the location in order to measure the MAC (maximum allowable concentration) of airborne contaminants. The fire has been contained, as of 8:20 a.m. (05:20 GMT). The hosing-down is currently underway," the statement read.
The fire, which started at an oil refinery located in Moscow's south-eastern Kapotnya District, has been contained, the Russian Energy Ministry said.