Iraqi President Calls for Closer Tehran-Baghdad Relations
November, 17, 2018 - 13:56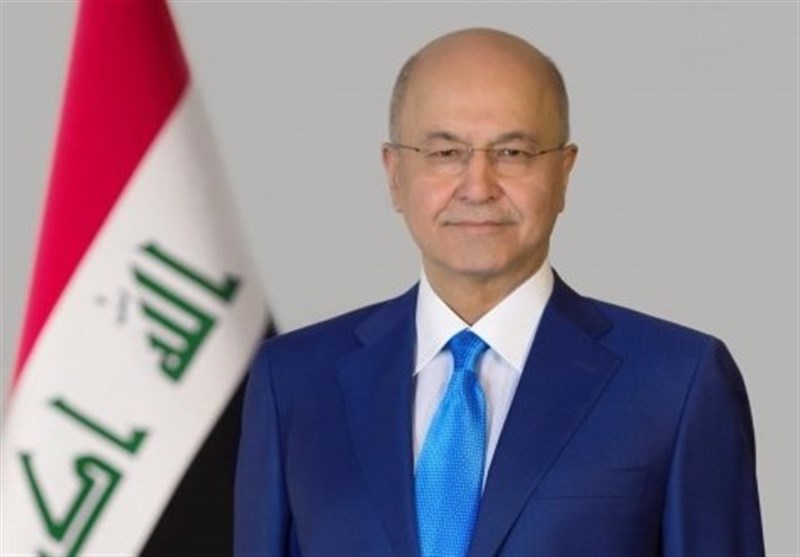 TEHRAN (Tasnim) – Iraq's President Barham Salih, who is in Iran on an official visit, highlighted the importance of bilateral relations between the two countries and said Tehran and Baghdad insist on closer ties in all areas.
"I would like to emphasize that, in the relations with Iran, there are a number of constant principles and some variables," Salih said during a joint press conference with Iranian President Hassan Rouhani in Tehran on Saturday.
"The constant principles, which are very important to us, are the principles of strong relations and close friendship between the two nations," he added.
"I have brought a clear message from Baghdad today. That both countries want better relations and conditions for the region," the Iraqi president stated.
Salih arrived in Tehran on Saturday as part of a regional tour to hold talks with his Iranian counterpart and a number of other top officials.
He is expected to focus on the latest regional developments and ways to strengthen the ties between Tehran and Baghdad.
On October 3, Iraq's parliament elected Kurdish politician Salih as president. He immediately picked a prime minister, ending months of deadlock after a national election in May.
Salih, 58, is a British-educated engineer who has held office in both the Iraqi federal and Kurdish regional governments.