Iran, UK Discuss SPV, Regional Issues
TEHRAN (Tasnim) – The highest ranking diplomats of Iran and Britain at a meeting in Tehran discussed a range of issues, including the latest regional developments and the special purpose vehicle (SPV) aimed at saving the 2015 Iran nuclear deal and maintaining Europe's trade with Iran.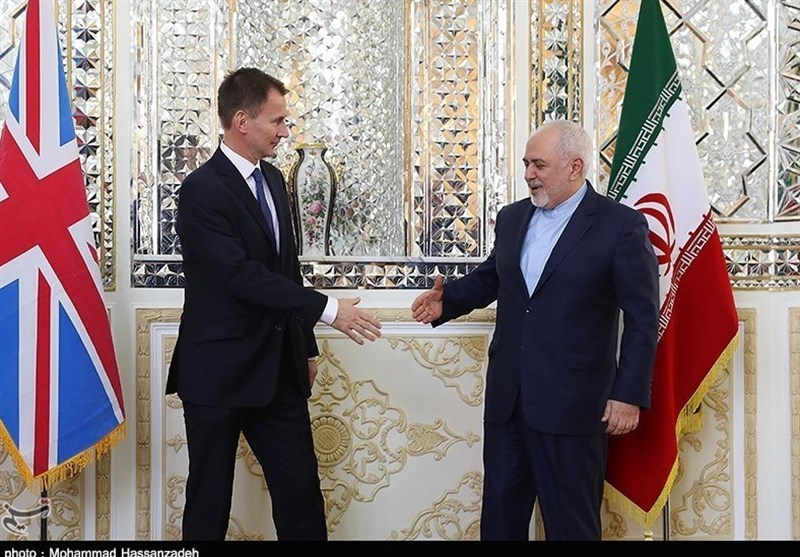 Britain's Secretary of State for Foreign and Commonwealth Affairs Jeremy Hunt arrived in Iran on Monday.
In the meeting with Iranian Foreign Minister Mohammad Javad Zarif, the two diplomats discussed Tehran-London relations as well as the issues surrounding the SPV, the special financial mechanism developed by the European Union for keeping economic and trade ties with Iran within the framework of the Joint Comprehensive Plan of Action (JCPOA).
They also talked about major regional issues, including the necessity for accelerated efforts to end the war on Yemen.
The EU has devised the SPV to continue trade with Iran and neutralize the US sanctions against Tehran.
On May 8, US President Donald Trump pulled his country out of the JCPOA, which was achieved in Vienna in 2015 after years of negotiations among Iran and the Group 5+1 (Russia, China, the US, Britain, France and Germany).
This is Hunt's first visit to Iran after taking office.
Hunt was appointed Britain's foreign secretary in July, following Boris Johnson's resignation from the job after deep divisions over withdrawal of the UK from the European Union (EU) or Brexit.