Turks Stage Nationwide Rallies against Saudi Crimes in Yemen (+Photos)
TEHRAN (Tasnim) – People from every walk of life participated in nationwide rallies in Turkey to condemn the Saudi-led coalition's war crimes in Yemen and voice their outrage over the international community's inaction on what the Yemeni people are going through as a result of the aggression.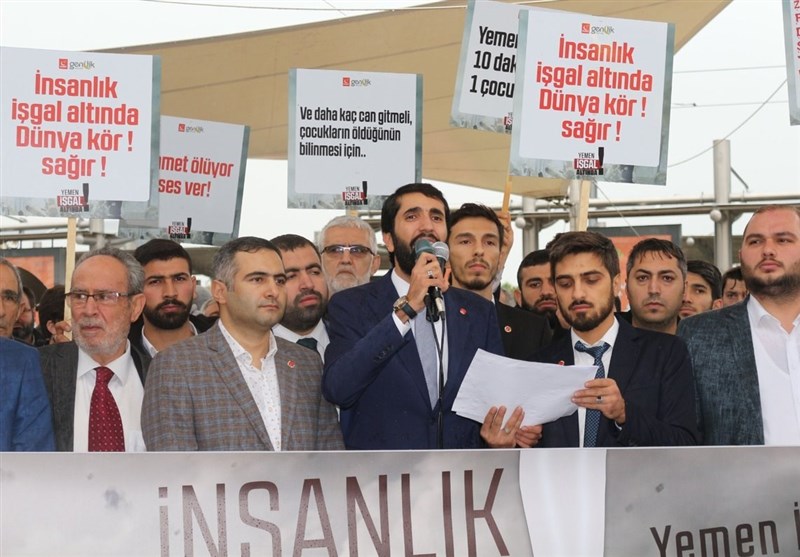 The demonstrations organized by Turkey's Saadet (Felicity) Party, an Islamic political group, were held in 81 cities of the country on Sunday.
The protesters condemned the continued massacre of civilians in Yemen and called on the global community to help end the protracted war on the Arabian Peninsula country.
In a statement released at the end of the demonstrations, the Saadet Party said, "The humanitarian situation in Yemen has been deteriorating day by day since 2015 when the coalition's attacks began."
"Due to the closure of Yemen's airspace and the inability to use the ports, access to humanitarian aid is prevented," it added.
"While most Yemeni people are struggling with starvation, on the other hand, some others are struggling against cholera. Cholera which caused the inability to reach clean water is rapidly spreading to Yemen cities due to the absence of medicines and vaccines," read the statement titled "Humanity Is Blind and Deaf about YEMEN".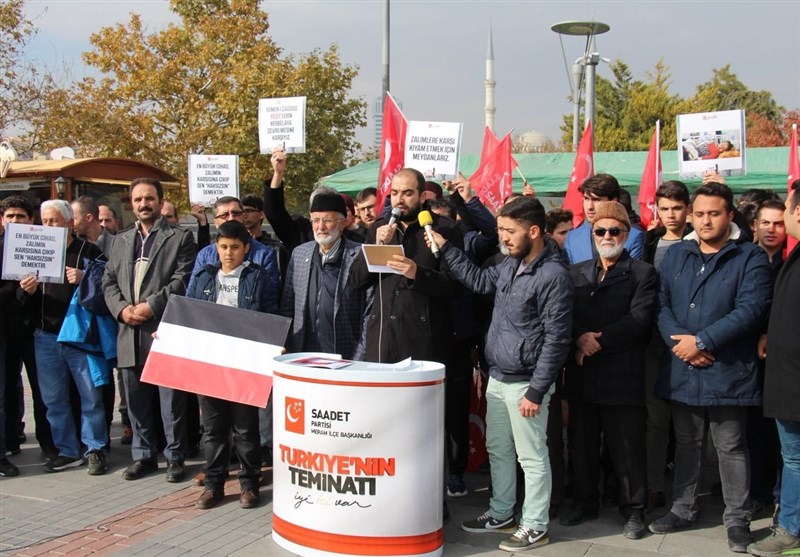 Yemen's defenseless people have been under massive attacks by the coalition for more than three-and-a-half years but Riyadh has reached none of its objectives in Yemen so far.
Since March 2015, Saudi Arabia and some of its Arab allies have been carrying out deadly airstrikes against the Houthi Ansarullah movement in an attempt to restore power to fugitive former president Abd Rabbuh Mansour Hadi, a close ally of Riyadh.
The Yemeni Ministry of Human Rights announced in a statement on March 25 that the war had left 600,000 civilians dead and injured until then. The war and the accompanying blockade have also caused famine across Yemen.