Ayatollah Khamenei Urges Boost to Iran's Military Power
November, 28, 2018 - 15:14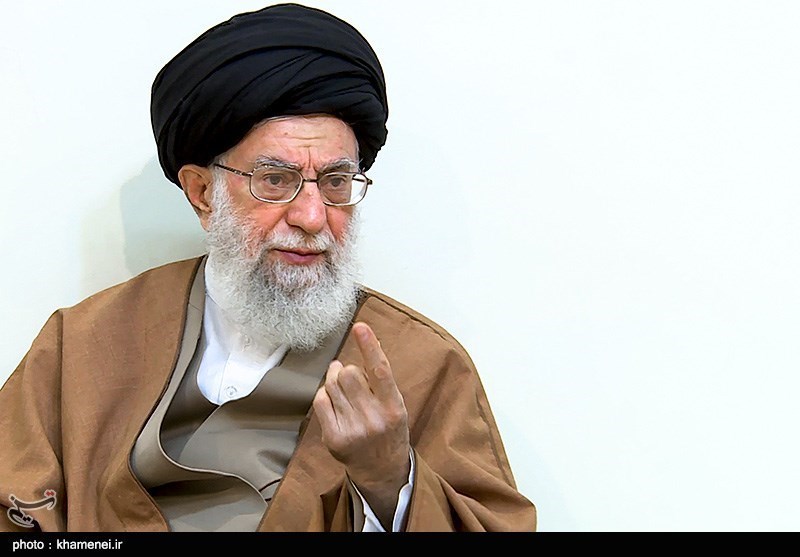 TEHRAN (Tasnim) – Leader of the Islamic Revolution Ayatollah Seyed Ali Khamenei urged the Iranian Armed Forces to boost their military capabilities and preparedness in such a way that the enemies would not ever dare think of threaten the country.
A group of the Iranian Navy commanders and officials met with Ayatollah Khamenei, commander-in-chief of the Iranian Armed Forces, here in Tehran on Wednesday on the occasion of the Navy Day.
In the gathering, Ayatollah Khamenei highlighted the need to rely on the "young, pious and motivated" human resources in all parts of the country, including in the Armed Forces, and called for accelerated efforts and increased preparedness to counter the adversaries.
"Increase your capabilities and preparedness as much as you can, so that the enemies of Iran would not even dare threaten this great (Iranian) nation," the Leader told the commanders.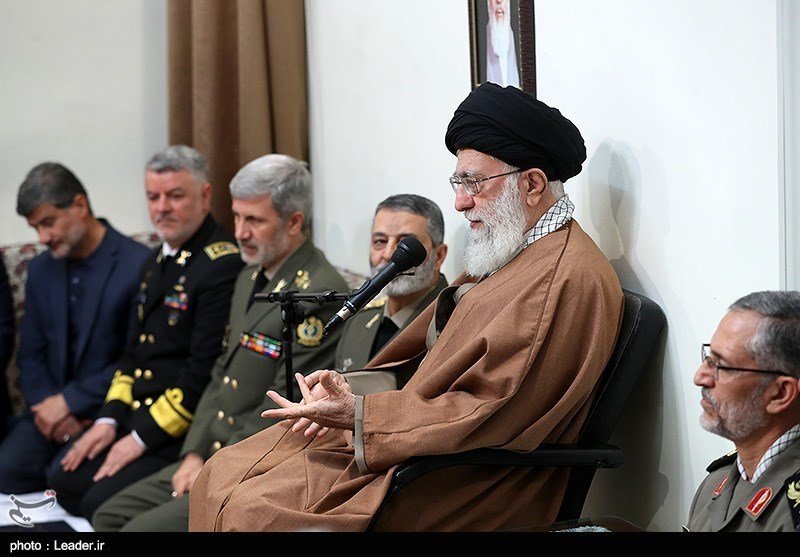 Pointing to the plots that the enemies and rivals have hatched against the Islamic Republic, Ayatollah Khamenei emphasized the necessity to step up extraordinary efforts in all areas, as in the Navy, to thwart the hostile plots and compensate for the shortcomings.
The Leader also praised as "great and fabulous" the advances that Iranian military forces, the Navy in particular, have made since the victory of the Islamic Revolution in 1979, saying the Navy's success in bringing into service homegrown vessels such as the Sahand destroyer or Fateh and Qadir submarines heralds more progress day after day.
Ayatollah Khamenei said that Iran's enhanced military preparedness would frighten the foes and be deterrent against the enemies, underlining, "The Islamic Republic is not intending to begin a war against anyone, but you (the Iranian military forces) should boost your capabilities in such a way that not only the enemy would be fearful and afraid of attacking Iran, but also thanks to the solidarity, might, and effective presence of the Armed Forces, the specter of threats against the Iranian nation would be swept away."
Back in February, Ayatollah Khamenei called for efforts to maintain and boost Iran's defense capabilities, hitting back at the enemies for disputing the country's missile program.
"Without a moment of hesitation, the country must move to acquire whatever is necessary for defense, even if the whole world is opposed to it," the Leader said on February 18.