15-Year-Old Syrian Refugee Gets Water-Boarded by Racist UK Schoolmate (+Video)
November, 28, 2018 - 19:03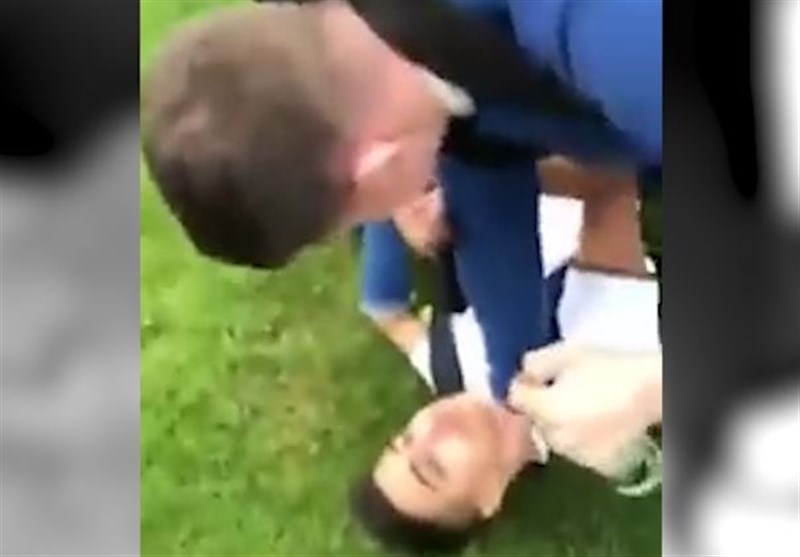 TEHRAN (Tasnim) - In a video posted on social media, a young white male can be seen dragging the 15-year-old boy to the ground before 'waterboarding' him by pouring water onto his mouth.
The Syrian refugee - reportedly named Jamal who fled the war-torn city of Homs in Syria - was dragged to the ground by his neck by the bully, before being 'waterboarding' by pouring water into his face and mouth, while being old 'I'll drown you' by the British thug. Jamal's arm is in a cast, reportedly due to a broken wrist.
The video was reportedly taken in the playing fields of a school on 25 October, and police are now investigating the crime as a 'racially-aggravated assault', according to Independent.
Since the shocking video went viral, many have united in condemnation of the vicious attack, and have shared their disgust as well as their support for the victim on Twitter.