Yemen's Houthis Arrive in Sweden for Peace Talks
December, 05, 2018 - 08:51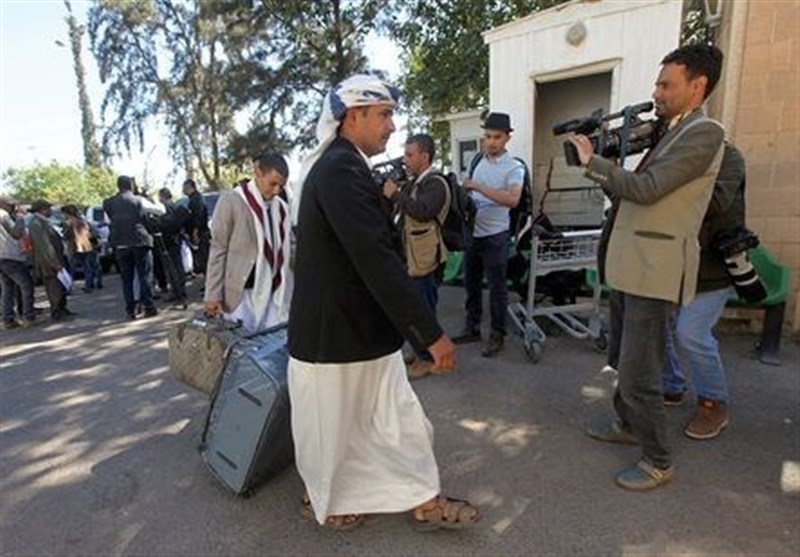 TEHRAN (Tasnim) – A Houthi delegation arrived in Sweden on Tuesday for UN-sponsored Yemen peace talks, the first since 2016.
The Houthi team was escorted from the capital Sana'a to Sweden by UN special envoy Martin Griffiths, Reuters reported.
Before boarding a Kuwaiti plane, one delegate praised him for delivering on confidence-building measures like the evacuation of wounded fighters and a prisoner swap deal.
Forces loyal to fugitive former president Abd Rabbuh Mansur Hadi are expected to follow the Houthis, whose attendance was secured after the evacuation of 50 wounded Houthis for treatment in Oman on Monday. A previous round in September collapsed when the Houthis were barred from attending the talks.
The talks will be held in a renovated castle outside Stockholm to discuss further confidence-building steps and a transitional governing body.
Some 8.4 million Yemenis are facing starvation as a result of the Saudi-led aggression, although the United Nations has warned that will probably rise to 14 million.
Three-quarters of impoverished Yemen's population, or 22 million people, require aid.