US Seeking Negotiations with Iran: President Rouhani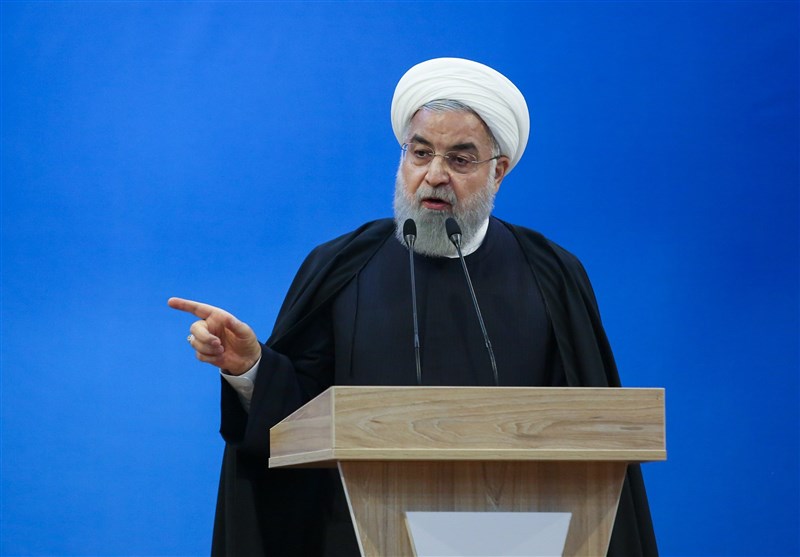 TEHRAN (Tasnim) – Iranian President Hassan Rouhani said the US is eager to hold talks with Tehran, but the Islamic Republic would not back off from defending its dignity and independence.
Speaking at a meeting in the province of Semnan on Wednesday, Rouhani hailed Iran's success in turning the sanctions and problems into opportunities, describing it as one of the most complicated strategic measures in the world.
The president said Iran could have opted for another approach and given in to US demands, but in that case, the country's dignity, independence, democracy and greatness would be compromised.
"Americans are very willing that such conditions (Iran's defeat) be created, and send messages for negotiations through various methods every day," he said.
The president underscored that the Iranian nation will successfully overcome the sanctions and challenges imposed by the enemies, particularly by the US and the Zionist regime of Israel, through rapport and unity.
In comments in August, Leader of the Islamic Revolution Ayatollah Seyed Ali Khamenei roundly dismissed the idea of negotiations with the US, saying dialogue with a bullying regime that uses talks as a tool for pursuing its hostile policies is forbidden and would be detrimental to Iran.