Larijani Urges Pakistan's Action to Help Free Iranian Border Guards
December, 08, 2018 - 10:14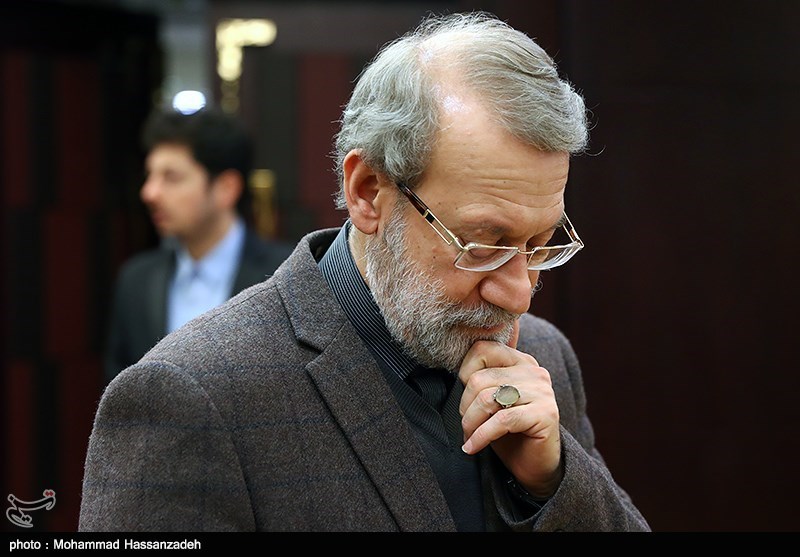 TEHRAN (Tasnim) – Iranian Parliament Speaker Ali Larijani called on Pakistan to make more efforts to secure the release of the remaining Iranian border guards abducted by terrorists near a common border back in October after five of the guards were released.
Speaking at a meeting with Speaker of the National Assembly of Pakistan, Asad Qaiser, in Tehran on Friday evening, Larijani said terrorist groups have harmed regional countries, adding that they should be countered.
He expressed hope that with the cooperation of the Pakistani government, the Iranian border guards who are still held captive by terrorists would be freed and repatriated to Iran as soon as possible.
The Pakistani parliament speaker, for his part, stressed the need for Tehran and Islamabad to boost relations in all areas and said his government wants to uproot terrorism and boost cooperation in the fight against terrorism.
On November 22, five of the 14 Iranian border guards who had been abducted by terrorists returned home following consultations with Pakistani diplomatic and military officials.
The so-called Jaish-ul-Adl terrorist group infiltrated the country from the Pakistani side of the border on October 15 and took hostage 14 border guards, local Basij forces, and the Islamic Revolution Guards Corps (IRGC) members.
The IRGC Ground Force's Quds Base announced in October that the local Basij forces and the border regiment forces stationed at the border post in Mirjaveh region in Iran's southeastern province of Sistan and Balouchestan had been abducted after "acts of treason and collusion" involving an element or elements of the anti-Revolution groups who had infiltrated the country.
Iranian military forces along the southeastern border areas are frequently attacked by terrorist groups coming from Afghanistan and Pakistan.
Tehran has frequently asked the two neighbors to step up security at the common border to prevent terrorist attacks on Iranian forces.