Shazdeh Hossein Shrine, Qazvin, Iran
TEHRAN (Tasnim) - Shazdeh Hossein Shrine in Iran's northern city of Qazvin is the mausoleum of one of the sons of the eighth Shiite imam Ali ibn Musa al-Reza (765-818).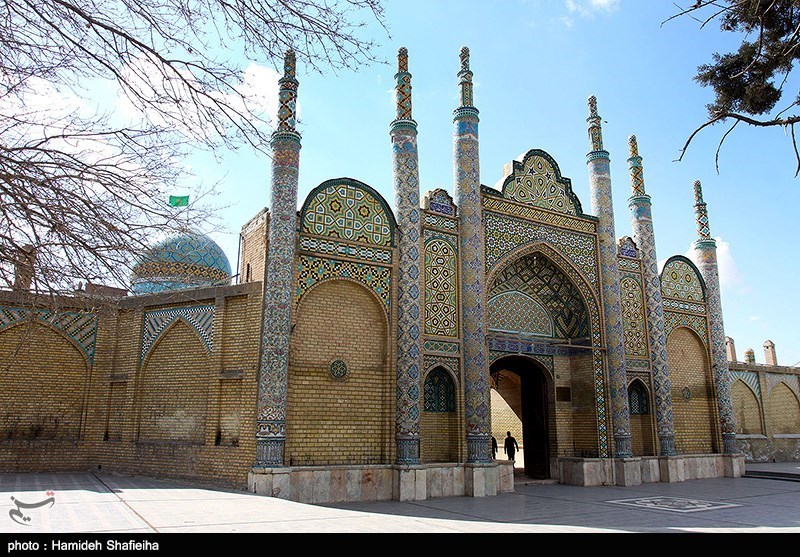 The shrine enjoyed architectural prominence for the first time in 1220s. During the reign of Shah Safi of Safavid dynasty (1038 – 1052 A.D.), it received additional spaces and became a magnificent architectural complex and was reconstructed in 1840s.
A vast courtyard, flanked by the northern and southern gates, provides enough space to gaze at the edifice. There are also 2 smaller doors in the eastern and western walls. Of all the entrances, the northern one is an imposing piece of work. Geometrical patterns, decorative tile-works, tall gates, and 6 mini-minarets have bestowed the northern entrance a unique style and is like no other inside the monument or elsewhere.
The chamber, which houses the tomb, is an old masterpiece of parquetry. Both the chamber and its door are exquisite wood-works dating back to 1403 A.D. Inside the chamber, there is wooden chest placed on top of the tomb. Like the chamber and the door, the chest is a superb piece of wood-work, crafted by skilled hands of old, patient artisans.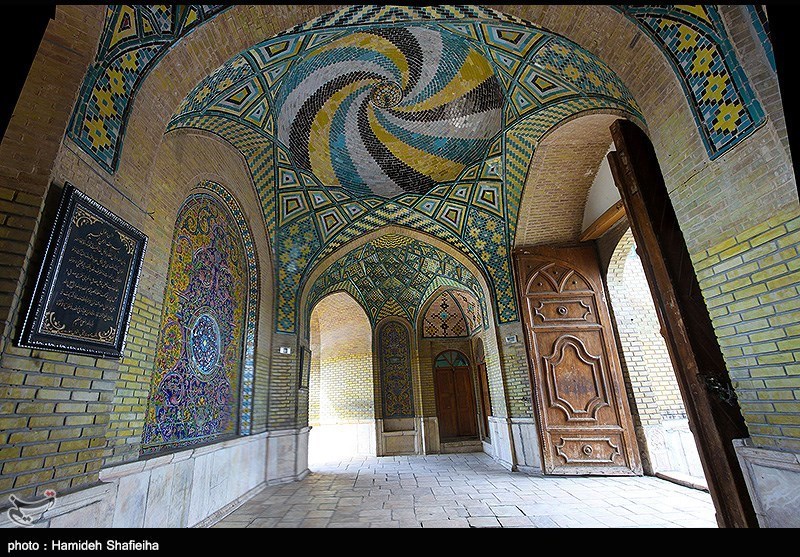 The tomb is situated in the middle of a large hall adorned with amazing muqarnas works; corbels in traditional Islamic and Persian architecture. 52 verandas with breathtaking tile-works surround the tomb chamber. Here again, the access is thru the north and south, but to the east and west of the tomb, there are 2 stuccoed porticos, worth a visit and a short walk.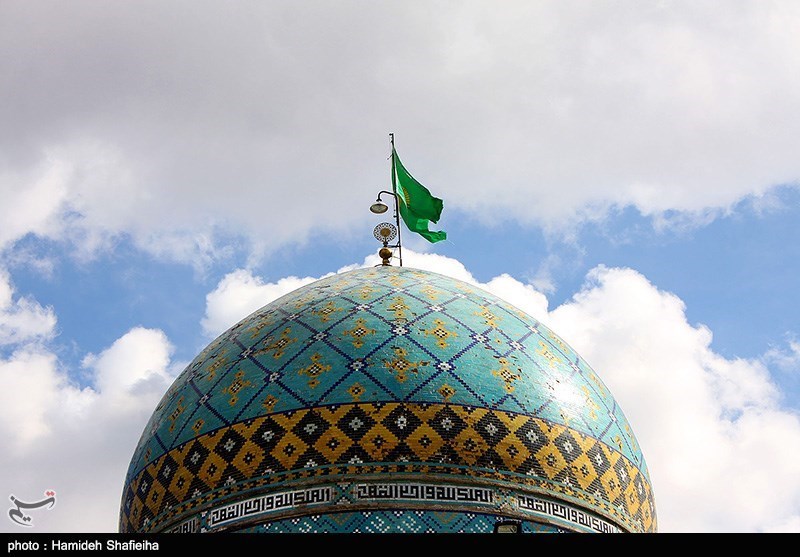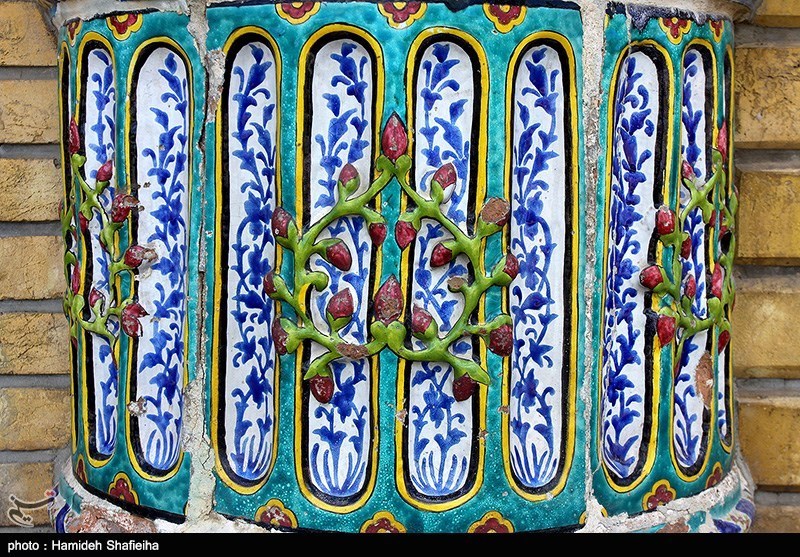 Source: Persia port