Yemeni Ansarullah Forces Ambush Saudi-Backed Troops in Northern Al-Jawf (+Video)
TEHRAN (Tasnim) - The Yemeni Houthi Ansarullah forces carried out two ambushes against the Saudi-backed troops in country's Al-Jawf province.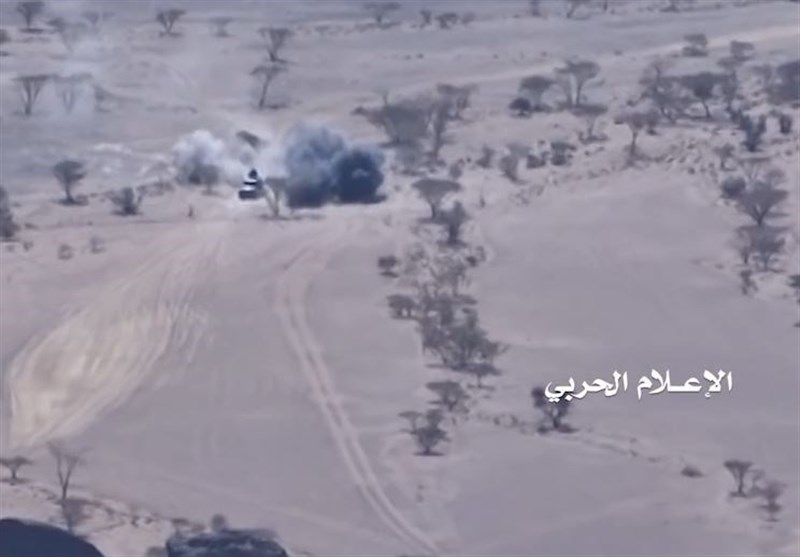 A footage released by the Yemeni War Media shows Yemeni fighters detonating roadside bombs next to Saudi military vehicles in the Al-Sha'af District of Al-Jawf.
The attack resulted in the destruction of two vehicles belonging to the Saudi-backed troops in the northern region of Yemen.