IRGC Begins War Game in Persian Gulf
December, 22, 2018 - 10:08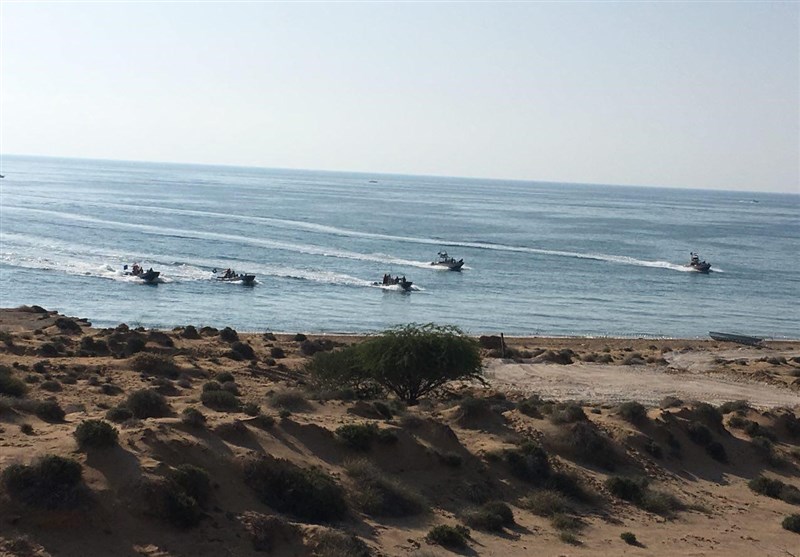 TEHRAN (Tasnim) – The Islamic Revolution Guards Corps (IRGC) Ground Force launched the main phase of a large-scale military exercise in the Persian Gulf on Saturday.
The main phase of the offensive war game, codenamed "Payambar-e Azam-12 (The Great Prophet)", kicked off near the Qeshm island, the largest one in the Persian Gulf.
During the drill, the IRGC Ground Force divers exercised tactics to conquer the enemy's coastal territories and paved the way for the commandos and the IRGC Ground Force Special Forces to take action.
Afterwards, the armored units disembarked the naval vessels to open fire on the targets, while the Ground Force artillery and choppers of the IRGC Ground Force's airborne unit covered the strike troops.
Officials say anti-helicopter mines have been used in the exercise for the first time.
The final phase of the war game is attended by top commanders, including IRGC Commander Major General Mohammad Ali Jafari.
In remarks in 2016, Leader of the Islamic Revolution Ayatollah Seyed Ali Khamenei underlined that security of the Persian Gulf region comes within the purview of the regional countries alone, and dismissed the US claim of seeking security in the region.
On Friday, the US Navy deployed its John C. Stennis aircraft carrier to the Persian Gulf.