Top General Urges Closer Iran-Russia Military Ties
December, 25, 2018 - 16:03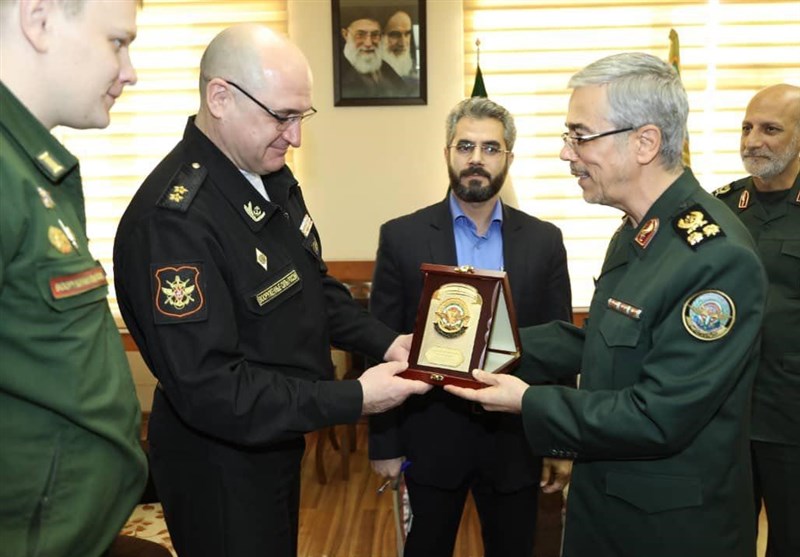 TEHRAN (Tasnim) – Chief of Staff of the Iranian Armed Forces Major General Mohammad Hossein Baqeri said the geopolitical capacities of Iran and Russia necessitate that the two countries' armed forces develop cooperation in various military areas.
Speaking at a meeting with the deputy chief of the Russian Army General Staff, Vice-Admiral Igor Osipov, in Tehran on Tuesday, Major General Baqeri pointed to the current sensitive situation in the Middle East and the world and stressed the necessity of establishing closer ties between the Iranian and Russian armed forces against terrorism.
"The success of the armed forces of the two countries in the process of combating terrorism in Syria and defeat of Takfiri terrorists and their supporters in the region indicates the determination and capacities of Iran and Russia to counter the existing threats," he said.
"The geopolitical and geo-strategic capacities of Iran and Russia necessitate that the two countries' armed forces develop their cooperation areas in a long-term perspective and manage them within the framework of the (Iran-Russia) joint military commission's agreements," the top general stated.
A delegation from the Russian Defense Ministry headed by Vice-Admiral Igor Osipov arrived in Iran on Monday for a session of the joint military commission.
The Russian delegation also met with Commander of the Iranian Navy Rear Admiral Hossein Khanzadi, discussing ways to boost relations between the two countries' navies.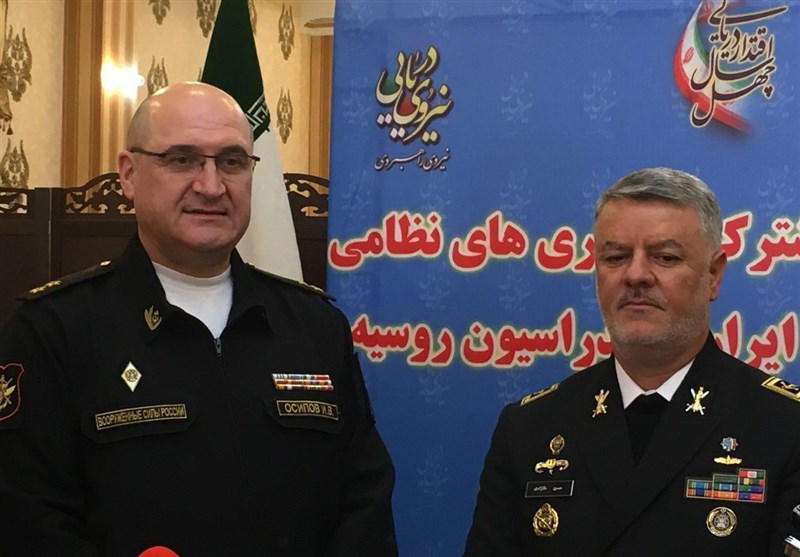 Iran and Russia have formed a strong alliance in recent years, with both supporting Syrian President Bashar al-Assad's legitimate government against foreign-backed militancy.
Conflicts erupted in Syria back in 2011, when a small group of opposition forces took up arms against Damascus. Soon, however, a mix of international terrorists and paid mercenaries mingled with and then largely sidestepped the armed Syrian opposition groups, effectively turning the Arab country into a battlefield for foreign governments opposed to the Syrian president.
But the Syrian military, with advisory military help from Iran and Russia — and a Russian aerial bombardment campaign — has retaken control of much of the country, and the conflict is generally believed to be winding down.