Speakers Eager to Boost Iran-Azerbaijan Ties
December, 25, 2018 - 18:04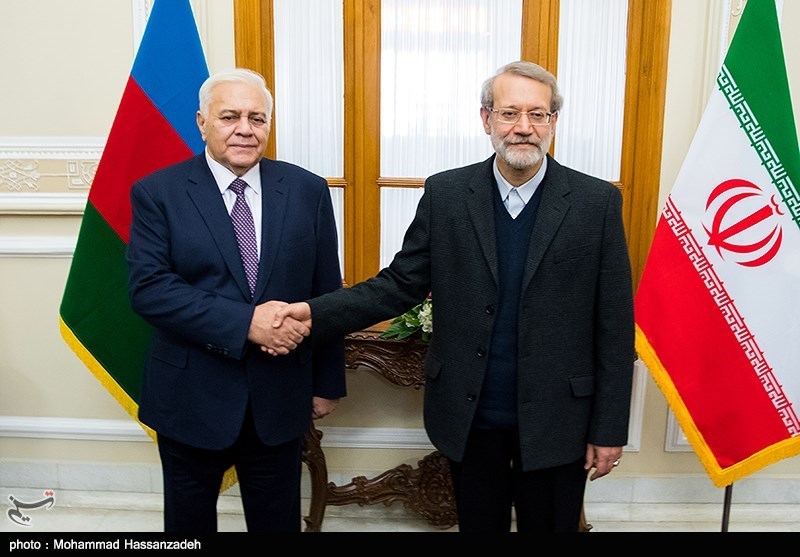 TEHRAN (Tasnim) – Parliament speakers of Iran and the Republic of Azerbaijan stressed the need for efforts to boost parliamentary, economic and political relations between the two neighbors.
Speaking at a joint press conference with Speaker of the National Assembly of Azerbaijan Ogtay Asadov in Tehran on Tuesday, Iranian Parliament Speaker Ali Larijani hailed the close interaction between the two nations.
Stressing the need for plans to enhance trade cooperation between Tehran and Baku, Larijani said he and his Azeri counterpart have weighed plans to facilitate investment by the two countries' business people.
Asadov, for his part, said the main purpose of his trip to Iran is to expand parliamentary and economic ties between the two neighbors and to devise parliamentary mechanisms that would contribute to growing trade cooperation.
Although the value of Iran-Azerbaijan trade in 2018 has risen by 40 percent compared to the previous year, there is potential for much greater growth, he added.
Iran and Azerbaijan have accelerated efforts in recent years to forge closer partnership in various areas.
Azeri President Ilham Aliyev has made several official visits to Tehran over the past few years.
In one of the trips in 2016, the two sides signed eleven memorandums of understanding and agreements to promote mutual cooperation in a range of fields.