Iran Police Chief Warns of Hostile Plots for Revolution Victory Anniversary
January, 19, 2019 - 11:27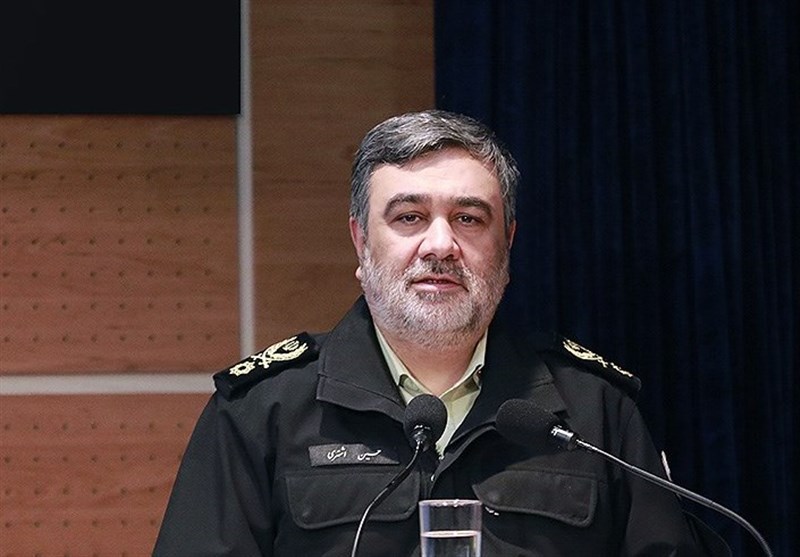 TEHRAN (Tasnim) – Iranian Police Commander Brigadier General Hossein Ashtari warned of the enemy's plans to disrupt national unity ahead of the upcoming rallies marking the 40th anniversary of victory of the Islamic Revolution.
Addressing a group of police commanders on Saturday, General Ashtari stressed the need for efforts to ensure the security of the nationwide rallies celebrating the 40th anniversary of victory of the Islamic Revolution on February 11.
He said while this year's rallies in commemoration of "Bahman 22nd" are going to be more magnificent than the previous years', the adversaries are seeking to undermine the national unity and rapport.
"We must try to hold magnificent ceremonies with special security," he added.
In a speech in December 2018, Leader of the Islamic Revolution Ayatollah Seyed Ali Khamenei dismissed comments by US officials that the Islamic Republic would not see its 40th anniversary, saying the Iranian nation will celebrate the 40th anniversary of victory of the Revolution this year more magnificently than before.
Pointing to the uncovered plots that Americans have hatched over the past two years to harm Iran, such as imposing sanctions and assisting Iran's foes, the Leader also noted that the US objective was to create bipolarity and division in Iran through sanctions and anti-security measures.