Iranian VP: West Owes Security to Syria
January, 29, 2019 - 15:57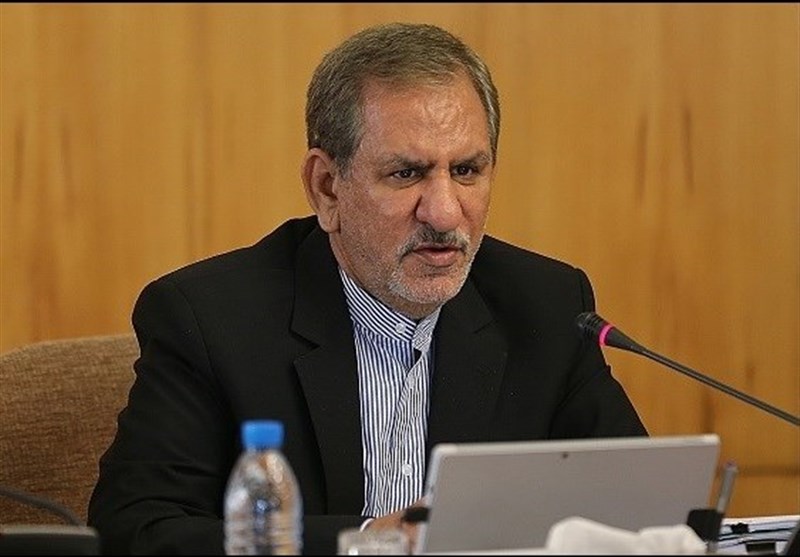 TEHRAN (Tasnim) – The Westerners who gave birth to the Daesh (ISIL) terrorist group and waged a war on Syria should be now grateful to the Syrian government for defeating terrorism and preventing a spillover of violence to the West, said Iran's First Vice-President Eshaq Jahangiri.
In a meeting with Syrian President Bashar al-Assad in Damascus on Tuesday, Jahangiri lauded the Syrian government and nation for the victory against terrorist groups, saying the world security relies on the security in the Middle East.
Had Daesh forces established a state in the region with persistent terrorist cells, the Westerners would have faced terror, violence, and inhumane crimes in their own countries, Jahangiri said, contending that the West should be thankful for Syria and the other countries at the forefront of war on terrorism.
The Iranian official said the West, the US in particular, is proved to have provided financial, military and logistical supports for the terrorists in the war on Syria, adding that the crisis was created with the purpose of harming the axis of resistance and upsetting security in the region.
Jahangiri further hailed the collective efforts by Iran, Russia and Turkey to end the conflicts in Syria, saying his visit to Syria at this juncture signifies that the war is ending and the time has come to reconstruct the Arab country.
Stressing the need for closer trade ties between Tehran and Damascus, the vice president said an agreement on strategic economic cooperation would contribute to better implementation of the contracts between the two allies.
Heading a diplomatic and business delegation, the Iranian vice president has travelled to Syria to coordinate plans for cooperation with the Arab country, which is recovering from years of war and foreign-backed militancy.
In September 2017, Iranian Foreign Minister Mohammad Javad Zarif said on the sidelines of the UN General Assembly in New York that Iran would assist the Syrian nation in reconstructing their country after the war, in the same way that it contributed to the delivery of humanitarian aid to the Arab state amid the crisis.