Iran Welcomes Formation of Lebanon's New Gov't
TEHRAN (Tasnim) – Iranian Foreign Ministry Spokesman Bahram Qassemi welcomed the formation of a new national unity government in Lebanon, which ended more than eight months of political wrangling.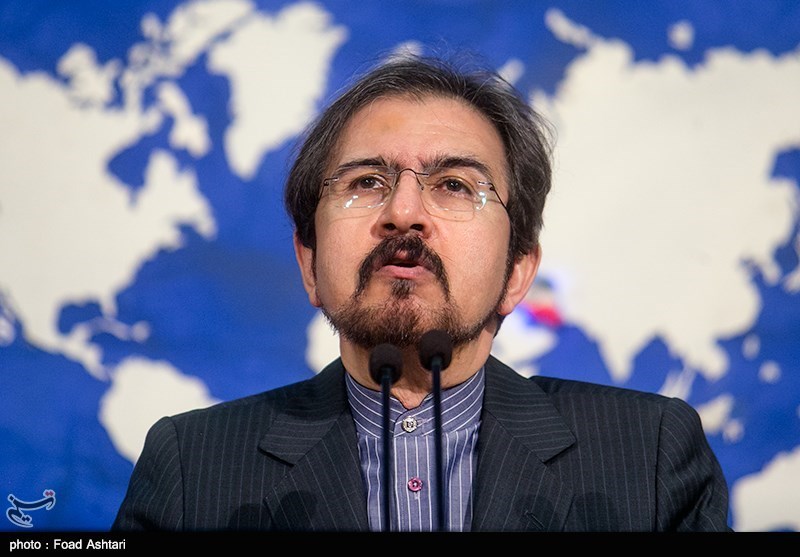 "The Islamic Republic of Iran congratulates the Lebanese government and nation on the formation of a new government, which is the result of the empathy and understanding among all Lebanese tribes and groups," Qassemi said in a statement on Friday.
"The existing success is not limited to the formation of the government," he said, adding, "This move is a sign of the determination of a nation and its leaders to draw their future within the framework of independence and without any… external pressure along with unity, consensus, and empathy."
The spokesman further voiced Iran's continued support for Lebanon's stability and security and expressed hope that the formation of the Lebanese government would be a new stage in the country that would bring all political groups closer and pave the way for the development and prosperity of the country.
Lebanon formed a new national unity government on Thursday, ending nearly nine months of wrangling, and Prime Minister Saad al-Hariri said bold moves were needed without delay to address chronic problems facing the heavily indebted state.
The government of Hariri, who has Western backing, includes most parties, including the Hezbollah, which emerged stronger from the parliamentary election last May thanks to gains by its allies. Hezbollah chose the new health minister.
Some Lebanese bond prices jumped to their highest level since August in response to the news, and celebratory fireworks burst over Beirut shortly after the deal was announced.
Hariri must now deliver on promises to rein in public spending to address the dire state finances with reforms that could unlock billions of dollars in pledged aid and loans for infrastructure investment.