Official Highlights Iran's Advances in Defense Industry
TEHRAN (Tasnim) – A top Iranian military official highlighted the country's great progress in military industries over the past four decades, saying Iran is the region's top power in terms of missile technology.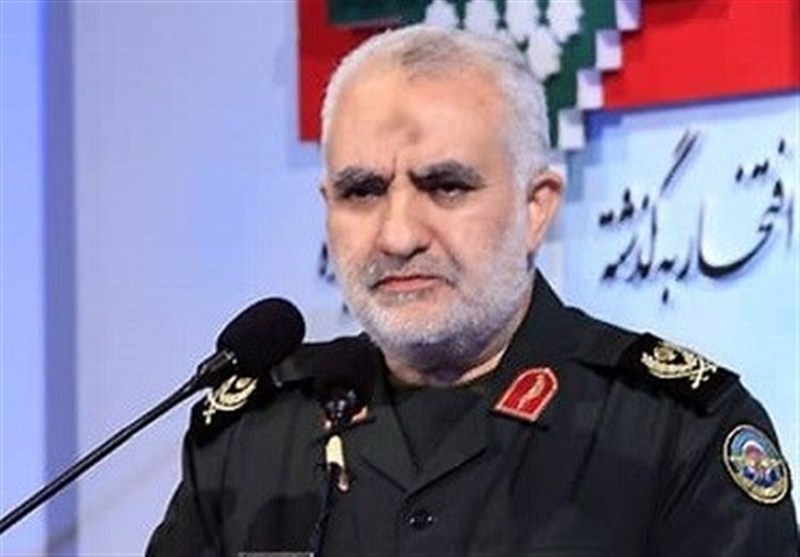 In comments at a cultural ceremony on Thursday, director of the communications bureau of the Armed Forces, General Abbas Sedehi, said Iran has made significant advances in the military industry in the past forty years despite facing sanctions that the US has described as crippling.
Iran is now the top power in the region in the missile industry, he said, pointing to the country's progress in other spheres such as production of submarines, warships, drones, armored equipment, fighter jets and helicopters.
According to the general, Iran is ranked 23rd in the list of producers of military equipment in the world.
Iranian military experts and technicians have in recent years made great headways in manufacturing a broad range of indigenous equipment, making the armed forces self-sufficient in the arms sphere.
In February 2018, Leader of the Islamic Revolution Ayatollah Seyed Ali Khamenei called for efforts to maintain and boost Iran's defense capabilities, hitting back at the enemies for disputing the country's missile program.
"Without a moment of hesitation, the country must move to acquire whatever is necessary for defense, even if the whole world is opposed to it," the Leader said.