Women's Football Is Improving in Iran, Coach Maryam Azmoun Says
TEHRAN (Tasnim) – Iran's women's national football team head coach Maryam Azmoun says situations are definitely improving but there's still a lot to be done.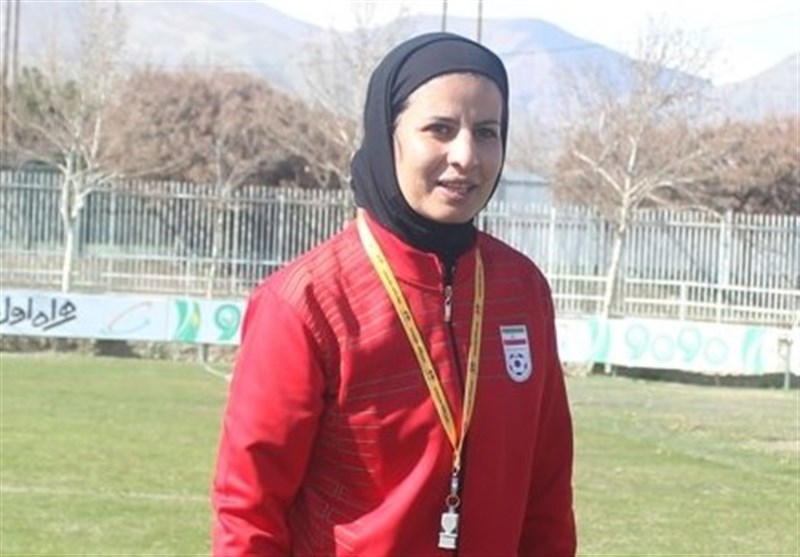 Iran recently took part at the four-nation Gold Cup in India, where Team Melli suffered three defeats against India, Myanmar and Nepal.
"Playing football as a woman in Iran is in itself an achievement. Situations are definitely improving but there's still a lot to be done to take women's football to somewhere close to where our men's football is," said Maryam in an interview with Times of India.
"They (men) are playing at the top level professionally for long. Some even play outside the country, in many European leagues, so they are up there. But for women, even though we have a senior football league we don't have any age-group domestic league. So it's really difficult to scout players for the national side. And sometimes even the senior league is stopped because of many issues. So we are happy to be where we are now (with FIFA ranking of 60)."
No talk about Iranian women's football is complete without the mention of American-born-Iranian Katayoun Khosrowyar, the current under-19 women's coach.
Azmoun explained the importance of Kat (as they call her in Iran) in changing the fate of the women's game.
"We owe a lot to Kat, actually she is the person mostly responsible for wherever we are and whatever we have right now. She has acted like a catalyst to women's football in Iran. She is young (barely in her early 30s), had the education and came to Iran for the love of motherland. She played for the country first and then took up the cause of women's football. She led the movement to overturn FIFA's ban on hijab and now coaches the U-19 side," Azmoun declared.
"Kat (only woman from the middle-east to have a FIFA A license) shares her knowledge with us constantly and helps all the age group teams, be it U-14, U-16 or the senior side. For sure our women's football wouldn't have been the same without Kat," Maryam signed off.