Iranian, Turkish Officials Highlight Cultural Relationships in Ankara Event (+Photos)
TEHRAN (Tasnim) - Iranian embassy in Ankara in cooperation with Turkey's Culture and Tourism Ministry have held a conference dubbed as "Iran, Our Neighbor" to mark cultural interactions between the two neighboring countries.
February, 16, 2019 - 11:02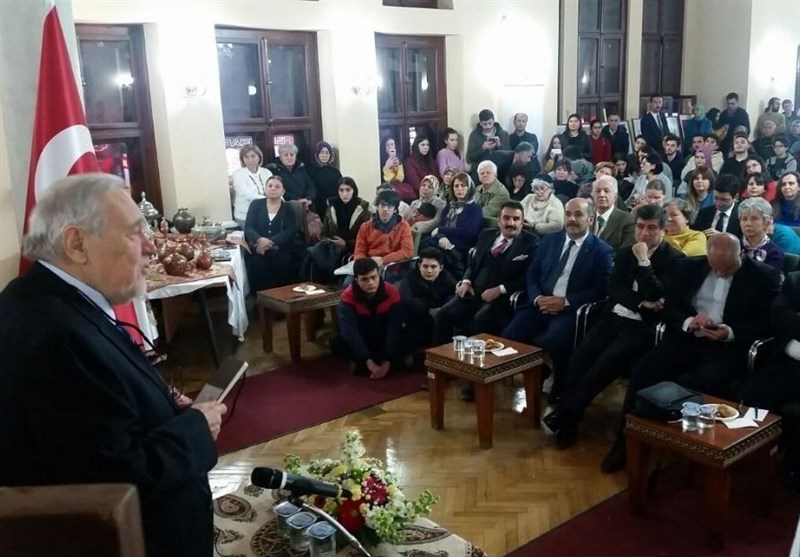 Turkish professors Ilber Ortayli and Adnan Karaismailoglu highlighted the interaction between Turkish and Iranian literature throughout history, Anadolu reported.
"Iranian literature is as important for Turkey as the Greek literature in Europe," said the renowned historian Ortayli while stressing the influence of Iranian literature, especially in Turkish poems since the pre-Islamic period, which dates to 600 A.D.
Ortaylı said Turkish people have a "growing" interest in Persian language and Iranian culture in recent years. He added: "Iran takes its place in the lives of Turks again."
Karaismailoglu said the lines between Turkish and Iranian poems are not clear, adding culture in Mideast geography should not be limited to formal frontiers.
He stressed the similarities between Turkish and Iranian poets, giving examples from Mevlana Rumi, the famed 13th-century Muslim poet.
At the event, newly-appointed Iranian Ambassador to Ankara Mohammad Farazmand said the cultural relationship between the two countries should be developed and sustained.