France Reiterates Support for JCPOA
February, 16, 2019 - 11:24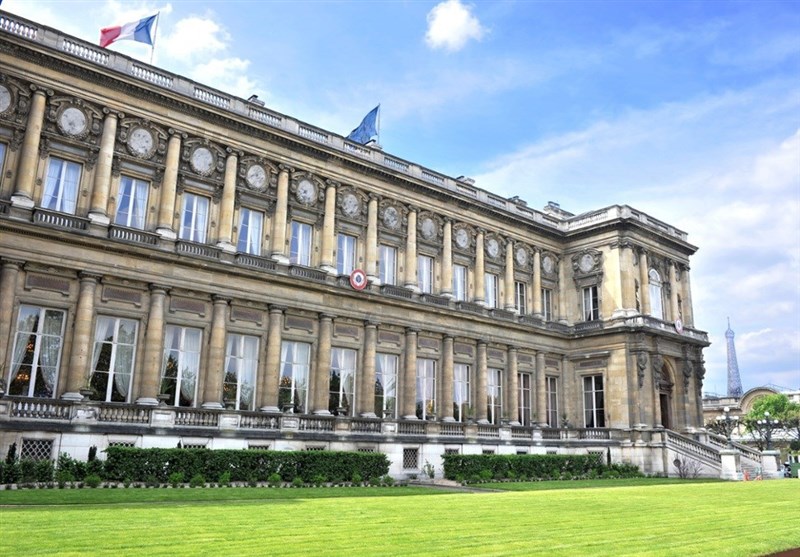 TEHRAN (Tasnim) – The Foreign Ministry of France reaffirmed Paris' commitment to preserving the 2015 Iran nuclear deal and facilitating legal commercial transactions with Iran in defiance of US Vice President Mike Pence who has urged the EU parties to leave the JCPOA.
In comments on Friday, the French Ministry for Europe and Foreign Affairs spokesperson expressed France's support for the Joint Comprehensive Plan of Action (JCPOA), the multilateral agreement on Iran's nuclear program from which the US withdrew in May 2018.
Asked about France's response to "accusations by US Vice President Pence that the SPV for Iran is an unwise measure that will only strengthen Iran, weaken the EU, and create further distance between Europe and the United States," the spokesperson underlined, "France is committed to the implementation of the JCPOA, in respect of international agreements and international security. It will continue to support the JCPOA, which was unanimously endorsed by the UN Security Council in Resolution 2231 (2015), as long as Iran abides by all of its nuclear obligations."
The French diplomat added, "France and its E3 partners (Germany and the United Kingdom) support an approach that includes the long-term management of the Iranian nuclear program, as well as the limitation of its missile program and destabilizing regional activities. On February 4, all of the EU member states asserted the need for a comprehensive, balanced approach toward Iran."
"The work we have carried out with our European partners, especially Germany and the United Kingdom, on the Instrument in Support of Trade Exchanges (INSTEX) is aimed at facilitating legal commercial transactions with Iran in line with EU law and UN Security Resolution 2231 (2015)," the spokesperson concluded.
In May 2018, the US president pulled his country out of the JCPOA, the nuclear deal that was achieved in Vienna in 2015 after years of negotiations among Iran and the Group 5+1 (Russia, China, the US, Britain, France and Germany).
Following the US exit, Iran and the remaining parties launched talks to save the accord.
In late January, the three EU signatories to the 2015 Iran nuclear deal set up INSTEX (Instrument in Support of Trade Exchanges), a payment channel to help continue trade with Tehran and bypass the US sanctions.
INSTEX will be based in Paris and be managed by a German banking expert. Britain will head the supervisory board.
The European countries are reportedly going to use the channel initially only to sell food, medicine and medical devices in Iran.