Mob Attacks against Kashmiris Erupt in India after Terror Attack
TEHRAN (Tasnim) – A recent suicide attack on Indian forces in India-administered Kashmir has triggered a wave of hate and revenge attacks against Kashmiris residing in different parts of India.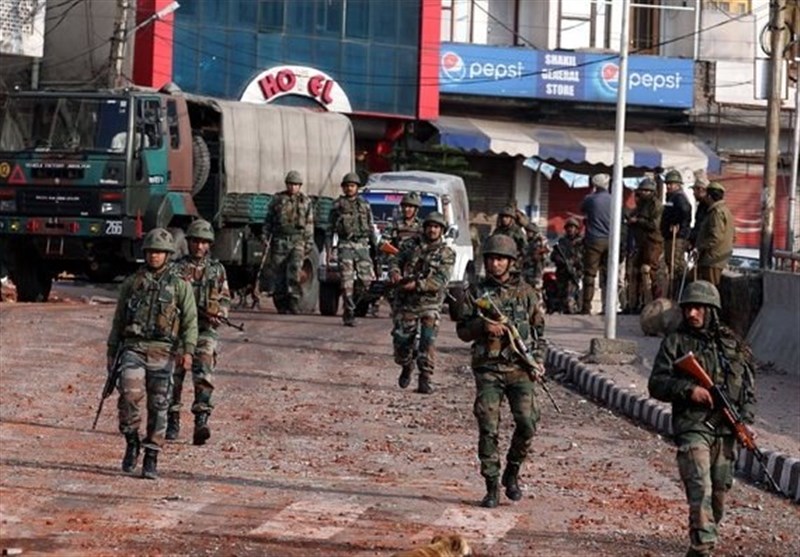 Passions have been running high against Kashmiri Muslims since Thursday when 20-year-old Adil Dar rammed his car filled with explosives into a convoy carrying Indian paramilitary forces, killing 42 of them.
Pakistan-based group Jaish-e-Mohammed (JeM) claimed responsibility for the attack, the deadliest in nearly 30 years of the Kashmir conflict, according to Al Jazeera.
Since Thursday, dozens of Kashmiris living outside the disputed Himalayan region have been threatened, assaulted or forced to vacate their residences.
A Geo News report said a complete shutdown has been observed in Indian part of Kashmir to mark protests against attacks by Hindu mobs on Muslims in the region.
It said more than 2,000 people have taken shelter in a mosque in the Bathindi district fearing attacks from Hindu extremists.
On Friday, Muslim residents in Jammu accused right-wing groups of setting their vehicles on fire and raising slogans against the Kashmiris residing in the city.
The Jammu administration has imposed curfew in the whole district and deployed additional forces to maintain law and order.
While the governments in both Kashmir and at the center have taken stock of the situation, it has not been enough to allay the fears of Kashmiris living in India.