3 Civilians Injured in Terrorist's Rocket Shelling in Northern Hama (+Video)
TEHRAN (Tasnim) - Militants stepped up their rocket attacks on civilian in northern and northwestern of the Syrin city of Hama by shelling the towns of al-Suqaylabiyah and Masyaf, injuring three civilians in the afternoon of February 16.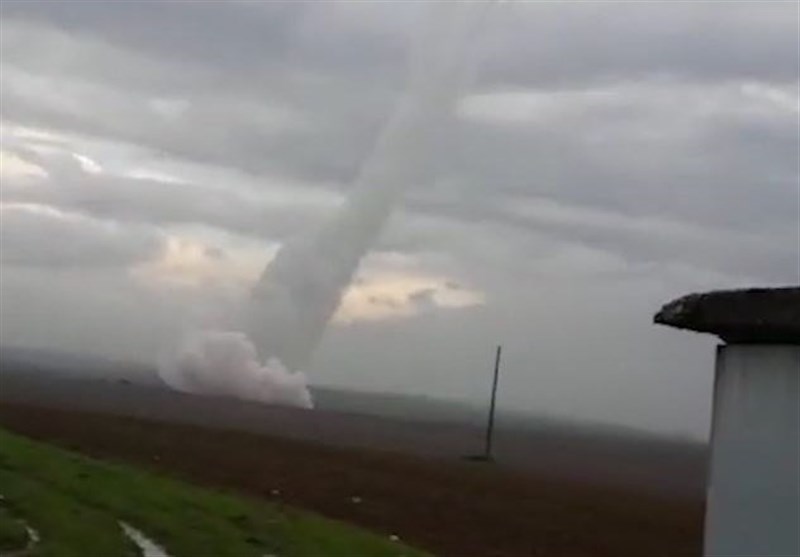 According to the Syrian Arab News Agency (SANA), militants continued to break peace agreements by conducting new rocket attacks on demilitarized zones.
Earlier, the militants shelled the residential areas in the towns Mahardah and Salhab along with a nearby power plant.
The Syrian army responded to these new attacks by destroying three positons of Hay'at Tahrir al-Sham (HTS) in the towns of Qalaat al-Madiq, Hirsh al-Qasabiyah and Maarrat al-Nu'man.
Local observers doubt that the militants will comply with the new peace agreement.
The northern Hama area is adjacent to the province of Idlib, where there are large concentrations of Takfiri militants.
Idlib and some surrounding areas are the last major bastions of Takfiri terrorists and anti-government militants in Syria, where the Syrian government has in recent months retaken much of the territory it had lost since the conflict erupted in the country in 2011.