Over 20 Palestinians Injured in Gaza by Israeli Army Gunfire
TEHRAN (Tasnim) – At least 20 Palestinians were injured by Israeli army gunfire while taking part in demonstrations in the northern Gaza Strip near the Gaza-Israel maritime fence.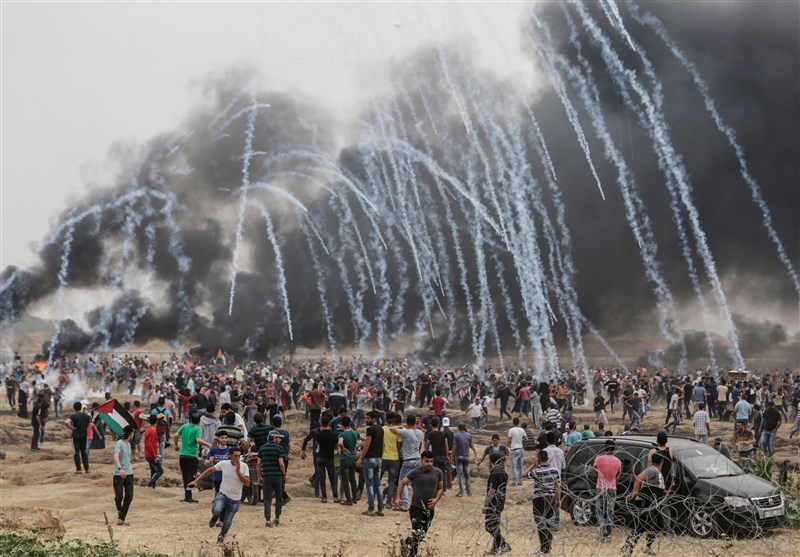 Ashraf al-Qidra, a spokesman for Gaza's Health Ministry, confirmed that at least 20 protesters had been injured by live ammunition, Anadolu news agency reported on Tuesday.
Hundreds of Palestinians took part in Tuesday's demonstration, which was organized by Gaza's National Authority for Breaking the Siege.
The Great March of Return demonstrators demand an end to Israel's 12-year blockade of the Gaza Strip, which has gutted the coastal enclave's economy and deprived its roughly two million inhabitants of many basic commodities.
The Great March of Return, launched in March last year, form a series of protests along the Israeli-Palestinian border to demand the right for Palestinians to return to their families' pre-1948 homes.