Russia: White Helmets May Plot Fake Gas Attacks in Syria to Delay US Troop Pullout
TEHRAN (Tasnim) – Russian Foreign Ministry said the so-called White Helmets aid group may launch new staged chemical attacks in Syria as part of a false flag operation to help Washington delay its plan to withdraw American forces from Syria and justify possible military actions against Damascus.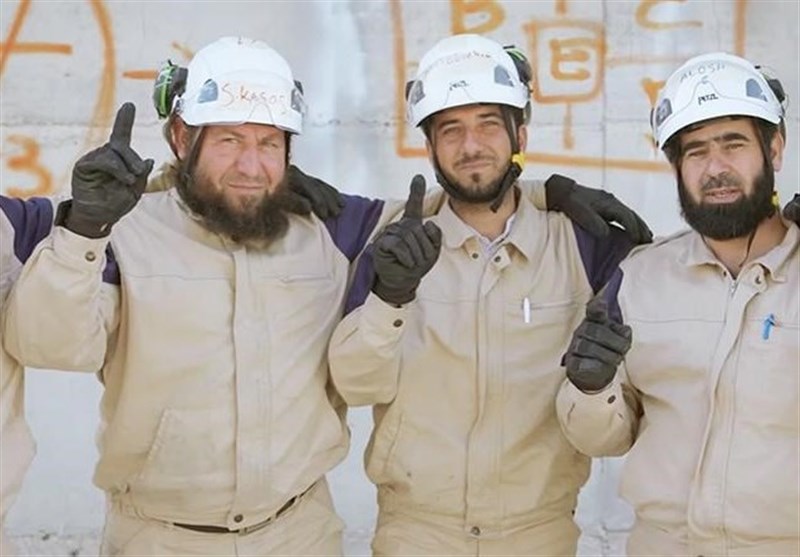 "Damascus, which has completely destroyed its national stocks of chemical weapons under international control and has been under the scrutiny of the UN Security Council and the Organization for the Prohibition of Chemical Weapons (OPCW) since the beginning of the Syrian crisis, has never had any reason to use chemical weapons," the ministry told Izvestia newspaper, according to Tass on Wednesday.
It added, "We do not rule out that provocations with chemical weapons can be utilized not only to discredit Assad's government but also to preserve the illegal US military presence in Syria and justify any possible military action against the UN member country".
The Foreign Ministry also said that Russia favors the creation of an impartial and highly professional international mechanism under the auspices of the UN Security Council.
"However, our efforts were blocked by Western countries who are satisfied with the state of affairs when the structures they control create endless chemical provocations in order to use them for pinning the blame on the legitimate government of Syria," the ministry said.
Western governments and their allies have never stopped pointing the finger at Damascus whenever an apparent chemical attack takes place.
This is while Syria surrendered its stockpile of chemical weapons in 2014 to a joint mission led by the United States and the Organization for the Prohibition of Chemical Weapons (OPCW), which oversaw the destruction of the weaponry. It has also consistently denied using chemical weapons.