Iran Expels 2 Dutch Diplomats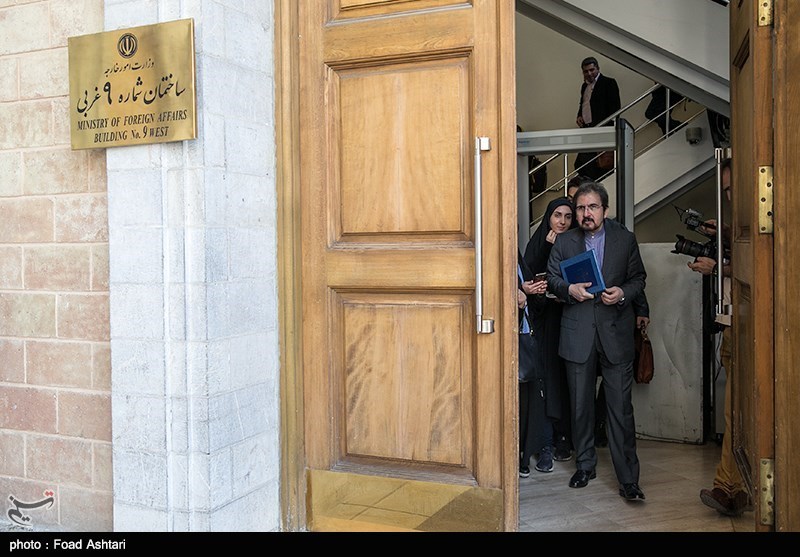 TEHRAN (Tasnim) – Iran's Foreign Ministry spokesman said Tehran has expelled two Dutch diplomats as a reciprocal move.
"The two diplomats at the Dutch embassy in Tehran were recognized as persona non grata within the framework of a reciprocal action and were asked to leave our country's soil on March 3 and 4," Bahram Qassemi said on Monday.
"Following the baseless accusations levelled against two Iranian diplomats by the Dutch government and their expulsion from that country, relevant officials put reciprocal action on their agenda, and after comprehensive reviews at the Supreme National Security Council, finally it was decided that two of Dutch diplomats be expelled from Tehran," he explained.
Qassemi expressed regret that the Dutch government did not rethink its decision despite the fact that the prosecutor general and the foreign and interior ministers of the Netherlands admitted that the Iranian diplomats had not been involved in the events which took place in the European country.
"The Islamic Republic of Iran expects Dutch authorities to have a proper understanding of the sensitive regional and international situation and not act in line with the desires of the opponents and ill-wishers of relations between the two countries," he said.
"The Islamic Republic of Iran does not want tensions in its relations with European countries, but will respond in kind to any move against its national interests in due time and in line with protecting the country's interests," Qassemi underlined.
The Dutch foreign minister said in a statement later on Monday that the government of the Netherlands "has decided to recall the Dutch ambassador in Tehran for consultations."
"This decision follows the announcement by the Iranian Ministry of Foreign Affairs that two Dutch diplomats at the embassy in Tehran have been declared persona non grata and have to leave the country," Blok said.
A spokesperson for the Dutch intelligence service AIVD said on July 7 that the country had expelled two "persons accredited to the Iranian embassy," but refused to provide any further information.