Chinese Leader Sends Message to Ayatollah Khamenei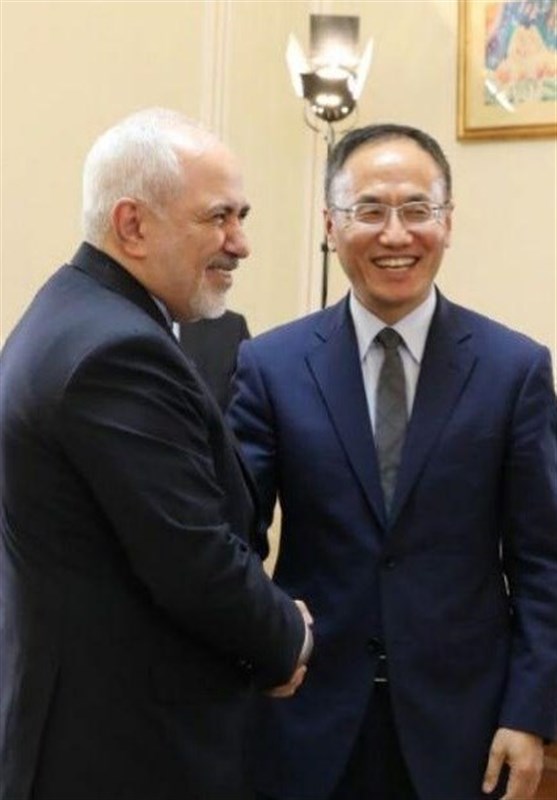 TEHRAN (Tasnim) – President of China Xi Jinping sent separate written messages to Leader of the Islamic Revolution Ayatollah Seyed Ali Khamenei and Iranian President Hassan Rouhani.
China's Assistant Minister of Foreign Affairs Chen Xiaodong held a meeting with Iranian Foreign Minister Mohammad Javad Zarif in Tehran on Wednesday.
In the meeting, the Chinese diplomat submitted the letters from the president of China to Ayatollah Khamenei and Iran's president.
Hailing the results of a recent "important and successful" visit to China by Iranian Parliament Speaker Ali Larijani, Xiaodong stressed the importance of strategic ties between Tehran and Beijing.
He also noted that the Chinese president has emphasized the necessity for preserving and strengthening relations with Iran and has issued the necessary directives to all state sectors in China.
For his part, Zarif highlighted the long-standing, important, friendly and comprehensive ties between Iran and China, and called for the enhancement of relations.
Referring to the diverse and abundant capacities and capabilities of the two countries, Zarif said Iran is resolved to boost bilateral ties with China.
Iran and China have close diplomatic, economic, trade and energy ties, and in recent years have developed their military relations as well.
In comments in July 2018, Ayatollah Khamenei emphasized the necessity for diplomacy and enhanced foreign relations, saying, "Except for a few cases like the US, the country's relations with the East and the West must be further strengthened and diplomacy's operational and purposeful mobility should increase."