African Union Eager to Broaden Ties with Iran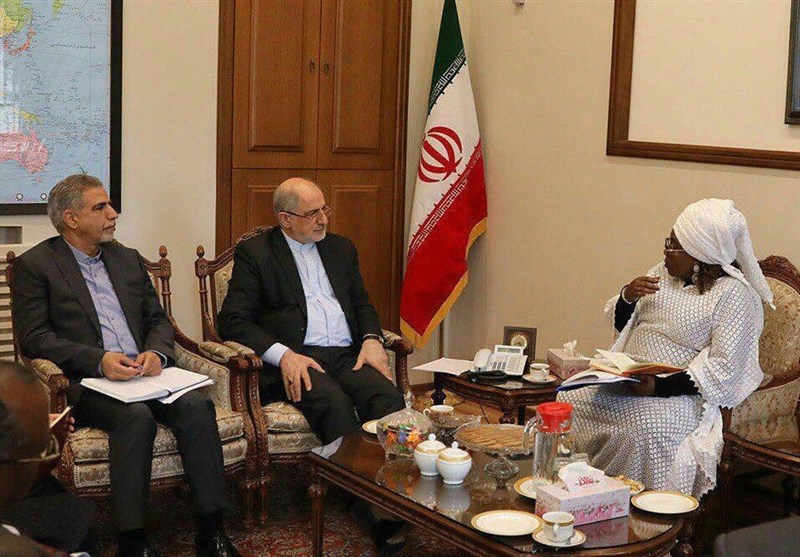 TEHRAN (Tasnim) – An African Union official praised Iran for making remarkable scientific advances, voicing her organization's willingness to promote cooperation with the Islamic Republic.
In a meeting with an Iranian deputy foreign minister in Tehran on Sunday, African Union Commissioner for Human Resources, Science and Technology (HRST) Sarah Anyang Agbor hailed Iran for its scientific and technological advances and for the remarkable presence of Iranian women in scientific activities.
She also expressed the African Union's willingness to strengthen cooperation with Iran.
Iran's Deputy Foreign Minister for Economic Diplomacy Gholamreza Ansari, for his part, highlighted the country's advances in science and technology under 40 years of cruel foreign sanctions.
He also commended the African Union for its stances on the Joint Comprehensive Plan of Action (JCPOA), a nuclear agreement between Tehran and world power from which the US withdrew in 2018.
Expansion of relations with African nations in the political, economic and cultural fields has been top on the agenda of Iran's foreign policy in recent years.
All but one of the African countries are members of the Non-Aligned Movement (NAM), the world's second largest organization after the United Nations in which Iran has an active role.
In June 2018, Iranian Foreign Minister Mohammad Javad Zarif praised Africa's internationally-acknowledged progress in recent years, saying the African Union's logical stances on world and regional developments reveals its rich political understanding.
Zarif also highlighted Africa's significant position in Iran's foreign policy, saying Tehran seeks to enhance economic relations with the African countries.