Tens of Children Trapped as School Building Collapses in Nigeria (+Video)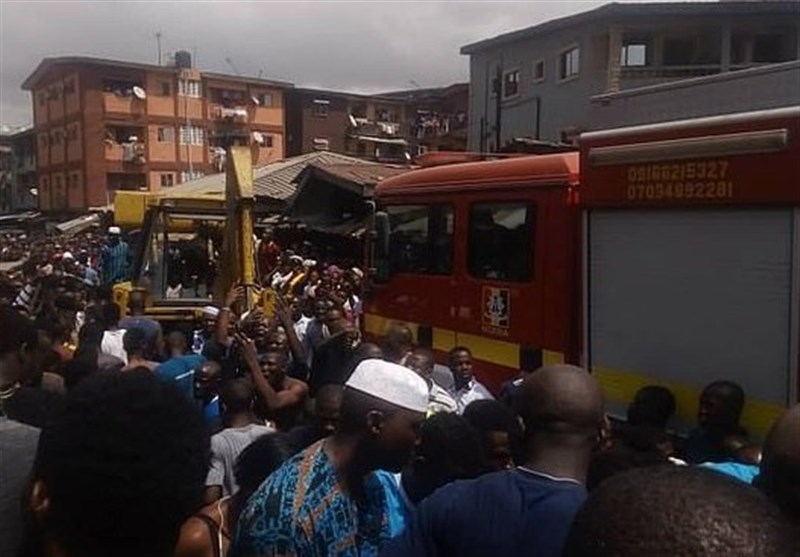 TEHRAN (Tasnim) - Tens of children are feared dead or trapped beneath the rubble after a three-story building collapsed on a primary school in Lagos, Nigeria.
The building came down around 10am on Wednesday in the city of Lagos, shortly after lessons started and while the classrooms would have been full.
Up to 100 children could be trapped in the building and at least 26 children have already been pulled from the rubble, according to local reports, but many more are feared dead, Daily Mail reported.
One dust-covered child was pictured being carried out of the rubble, to cheers. But another child was pulled out and slung over a rescuer's shoulder, limp and dangling.
The building was a mixture of residential apartments and classrooms, according to local media.
It was not immediately clear what had caused the collapse.
Sani Datti, a spokesman with Nigeria's National Emergency Management Agency, said officials from the agency and other emergency services were at the site.
'For now we don't have any word on casualties as we are still busy with rescue work,' he said.
Nigeria is frequently hit by building collapses, with weak enforcement of regulations and poor construction materials often used.